Meet the pioneer of the "Viking" look- the assistant coach of the national team
by Jón Ólafur Stefánsson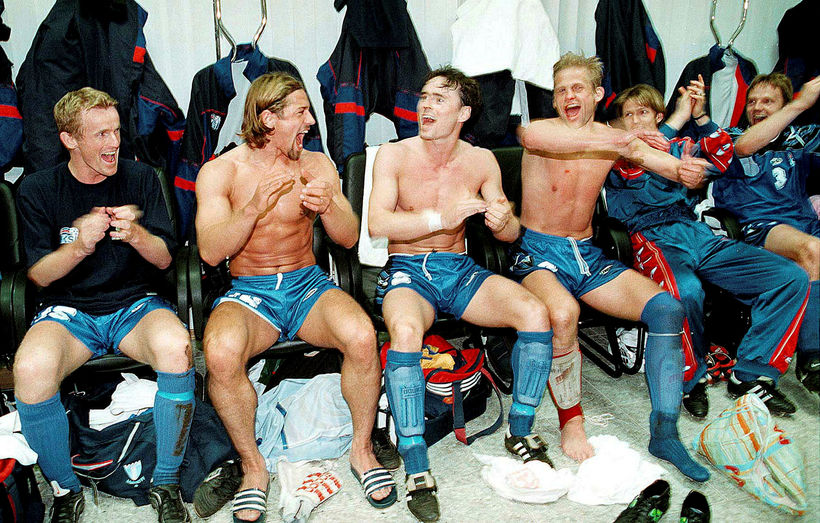 Helgi Kolviðsson played for the national team between 1996-2003. He's second from the left in this photograph. Rax / Ragnar Axelsson
FIFA World Cup - Jón Ólafur Stefánsson
Helgi Kolviðsson is the assistant coach of the Icelandic national football team. After playing in Austria and Germany as a professional football player, Helgi is perhaps the first national player to cultivate the "Viking look," a look very much celebrated by players like Birkir Bjarnason and Aron Einar Gunnarsson.
Helgi was hired as an assistant coach after the Euro's in 2016. He is one of very few international players only playing in the lower leagues of Iceland and never the top division. He started his professional career in 1995 with German side SC Pfullendorf, were he got his first job as manager 13 years later. He has spent the last eight years coaching in Austria and Germany learning his trade.
He earned 29 caps for his country, playing mainly as a defensive midfielder, known for his hard working approach on the field. He fits in well with the national team's hard working mentality.