Icelandic international fourth from his family to score for the national team
by Jón Ólafur Stefánsson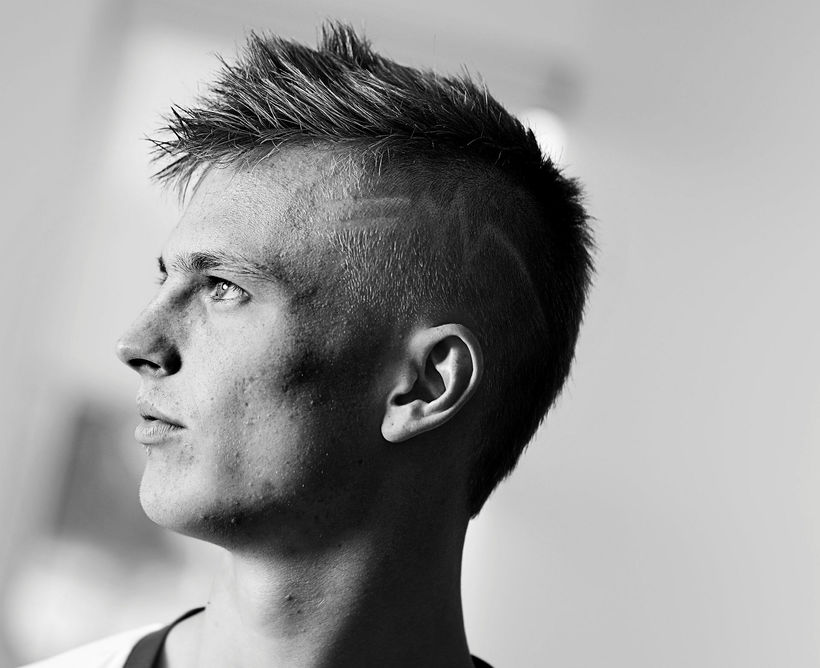 Coming from a long line of successful football players, talent seems to come easy to Albert Guðmundsson. Mbl.is/ Eggert Jóhannesson
Albert Guðmundssson, the youngest player in the Icelandic national team for the World Cup in Russia this summer at 21 years of age, secured his place in the squad by scoring 3 goals in 5 games prior to the tournament. Playing for PSV Eindhoven as an attacking midfielder, he is an exciting prospect for the future.
Coming from a long line of successful football players, talent seems to come easy. His great grandfather also named Albert Guðmundsson was an Icelandic international and the first professional football player Iceland ever produced, playing for the likes of Arsenal, Rangers and A.C. Milan, a statue of him outside the headquarters of the Icelandic Football Federation, shows he's held in high esteem.
His grandfather, Ingi Björn Albertsson, was for many years the all time leading goalscorer in the Icelandic top division and an international as well.
His father Guðmundur Benediktsson, widely regarded as one of Iceland's most exciting talents at the time, had his professional carreer cut short due to injury, despite his injury he was one of the best players in the top divison in Iceland for years, also earning honours for the national team. Now a TV sports commentator he will commentate on games at the World Cup. You may remember his swift rise to fame at Euro 2016 when his exuberant, screaming commentary hit world headlines when Iceland scored a last-minute goal against Austria and won the game.
All four of them have not only played for the national team, they have also all scored for their country.