Nature and Travel
|
Iceland Monitor
|
Mon 6 Jun 2016
|
9.28 GMT
|
Modified at 10.53
More heavy delays on flights to and from Iceland
An ongoing work-to-rule strike by Icelandic air traffic controllers has once again plunged passenger travel plans into chaos – with some facing delays of up to four hours.
Iceland's main international airport at Keflavík was closed to all but emergency and ambulance traffic between 2am and 7am this morning after two air traffic controllers called in sick.
A current ban on overtime – in response to an ongoing pay and working conditions dispute – meant that no cover could be found and the airport had to be effectively closed.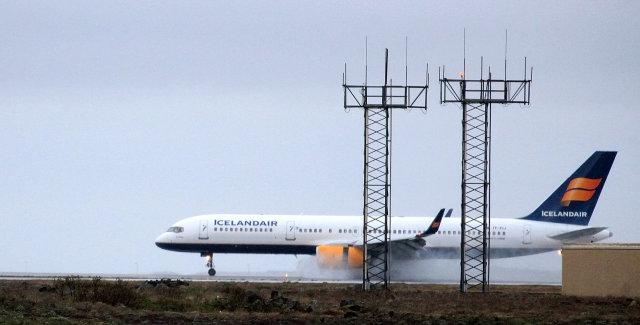 As the summer season kicks in, international flights are Iceland's lifeline to the lucrative tourism market. Photo: Iceland Monitor/Eggert Jóhannesson
All flights scheduled to arrive to Iceland from North America between 4:40am and 7am this morning were late. For some, the delay was just thirty minutes. But weary passengers on the Icelandair flight from Boston scheduled to land at 5:45, for instance, did not in the end land until 8:20.
WOW air arrivals from North America were all delayed by 3-4 hours.
The knock-on effect of these late arrivals has inevitably been late morning departures to Europe.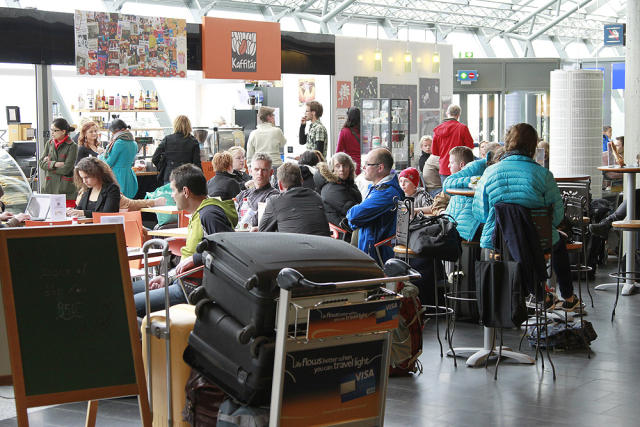 Passengers face heavy delays for some departing flights this morning (photo from archives). Photo: Iceland Monitor/Hilmar Bragi
Just three of the 27 flights scheduled to depart between 6am and 9am this morning actually left on time. Unlucky passengers on the WOW air flight to Dublin who should have left at 6:20 will not now be taking off until 10:20 – a whole four hours late.
Industrial action by air traffic controllers has been in force since 6 April. The last meeting between the controllers' union and the airport operator to try and resolve the dispute was held last Friday. No new date for further talks has been announced.