Nature and Travel
|
Iceland Monitor
|
Fri 29 Apr 2016
|
8.24 GMT
|
Modified at 10.25
Iceland flights disrupted by air traffic controllers' industrial action
Thousands of passengers were affected by delays and cancellations at Iceland's main international airport last night as the effects of a work-to-rule strike by air traffic controllers kicked in.
Icelandic air traffic controllers are currently in a pay dispute with airport operator Isavia and service organisation SA-Business Iceland.
Controllers are at work but a ban on all overtime has been in place since 6 April. Yesterday, two workers were taken ill and, because of the work-to-rule, no cover could be found.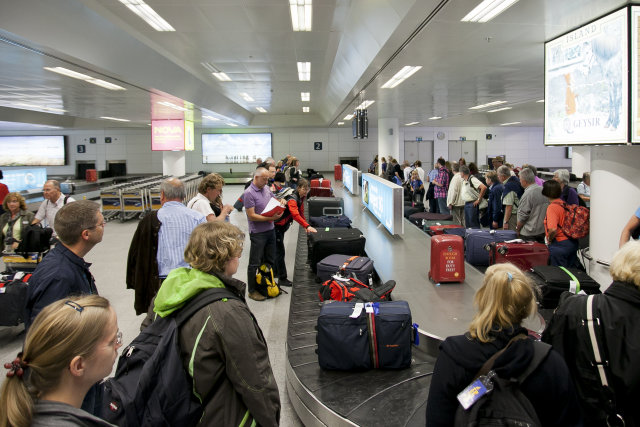 Arrivals at Iceland's main international airport have been disrupted. Photo: Iceland Monitor/Sigurgeir Sigurðsson
The result was a shutdown of Keflavík International Airport (KEF) between 9pm yesterday and 7am this morning to all air traffic except ambulance and emergency flights.
Air Berlin's flight from Dusseldorf yesterday evening was cancelled and the 23:10 Icelandair arrival from London Heathrow was forced to land at Reykjavik City Airport (RKV) instead.

Arrivals this morning have also taken a battering. Most Icelandair arrivals from the US landed around an hour late, while the WOW air arrivals from Boston and Baltimore – due at 4:30 and 4:55, respectively – could not land until after 7am.
These late arrivals are having a knock-on effect on today's departures. Air Berlin flights to Berlin and Dusseldorf were cancelled in the early hours of this morning and many flights to Europe are carrying short delays.
The Icelandic Travel Industry Association has strongly condemned the situation.
"The image and reputation of Iceland as a tourist destination is at stake, and it is vital for there to be stability in the field of transport," reads an ITIA press release.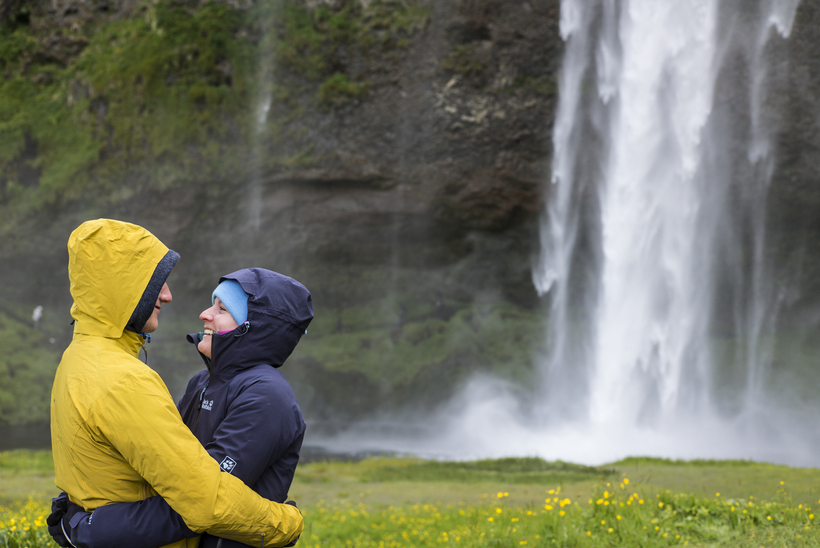 Being a remote island, Iceland depends on air transport for its booming tourism industry. Photo: Rax/Ragnar Axelsson
"Any uncertainty for tourism and the Icelandic population must be eliminated immediately. The ITIA urges negotiators on both sides of the dispute to come to an agreement in order to avoid any further damage to Icelandic society."
It is estimated that some 24 flights were disrupted by the events of last night, affecting some 3-4,000 passengers.