Nature and Travel
|
Iceland Monitor
|
Sat 25 May 2019
|
8.07 GMT
Popular Recreation Offered by the Locals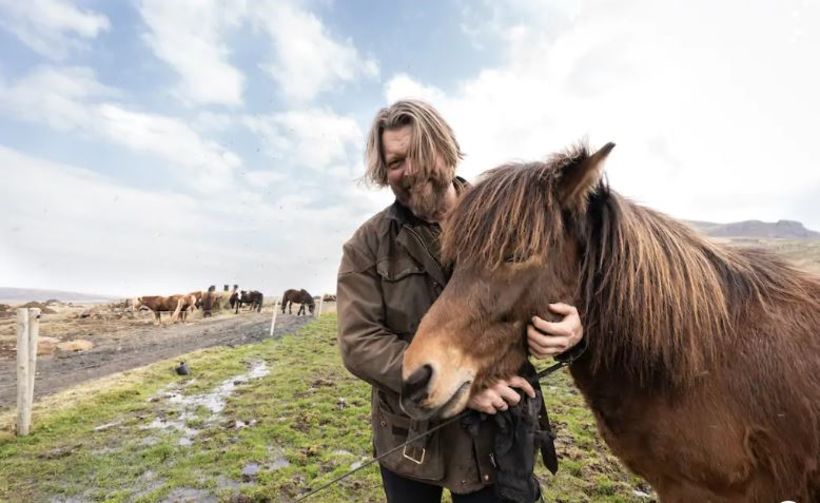 Horse farmer Hörður offers the highest Airbnb-rated recreational experience in Iceland. Photo/Annelise
Recreation offered by the locals is becoming more and more popular in Iceland, judging by information from the booking site Airbnb, mbl.is reports.
A look at what appear to be the most popular experiences, judging by Airbnb ratings, revealed the following:
A horseback ride and lunch with Hörður, the horse farmer, in Mosfellsdalur valley receives five stars from 160 people. Hörður offers guests information about the background of the Icelandic horse, a horseback ride, and lunch, consisting of roasted lamb or local vegetables. There are horses for beginners as well as professional riders.
Blue Lagoon and Reykjavík sightseeing with geologist Helga Bára receives an average rating of 4.8 out of five stars from 127 people. The tour includes a one-hour sightseeing of Reykjavík, including information on history, culture, food and Icelandic customs, and three hours at the Blue Lagoon.
Taste of Reykjavík, organized by 28-year-old Susi from Peru, offers guests a three-hour guided tour around the city, trying out the best of Icelandic cuisine. The dishes you get a taste of include fresh fish on a spear or whale meat, the local "kjötsúpa" lamb soup, the best hot dog on the island, fermented shark and skyr for dessert. This tour receives and average rating of 4.89 stars by 121 people.
Snorkeling in Silfra fissure in Þingvellir National Park, South Iceland, remains very popular, with 120 people giving the experience an average rating of 4.97 stars. The water is as clear as can be, and you get to swim between the plates of two continents.