Nature and Travel
|
Iceland Monitor
|
Tue 14 Mar 2017
|
10.11 GMT
|
Modified at 10.44
Blue Whales have arrived in North Iceland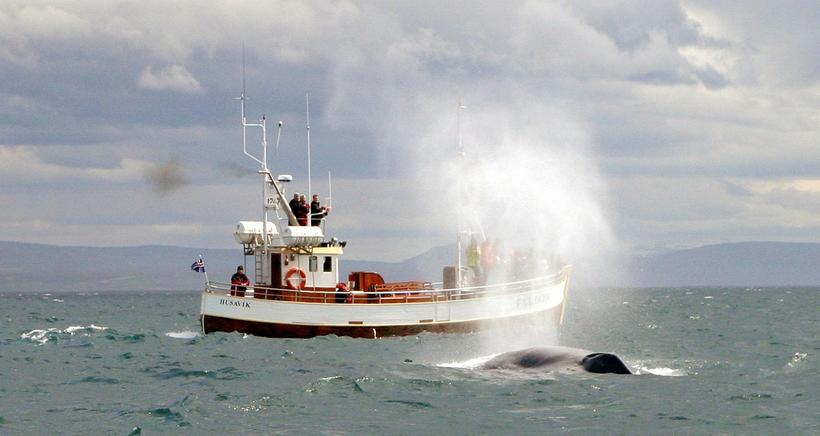 Blue whale spraying water on a whale watching boat at Skjálfandaflói. Photo: Iceland Monitor/Hafþór Hreiðarsson
Biggest mammals on earth, blue whales, have been spotted at Skjálfandaflói, the bay north of whale watching town Húsavík in North Iceland. The whales have been spotted in the middle of the bay by whale watching boats, according to Húsavík Whale Museum.
Blue whales venture into the bay in late winter, spring and early summer in search for something to eat. A great opportunity to see these amazing creatures.
"The best time to see blue whales at Skjálfandaflói is in May and June, after that they leave the bay again. Those who go whale watching from Húsavík in spring and early summer are in a unique position to see a life blue whale up close. Later they can go to the Húsavík Whale Museum and see the bones of this greatest mammal on earth. Húsavík might be called the home of the blue whale in this regard," a statement from the Museum's website.