Nature and Travel
|
Iceland Monitor
|
Wed 5 Oct 2016
|
11.28 GMT
New direct flight from KEF Airport to North Iceland
Icelandic domestic airline Air Iceland has announced a new route from Keflavík International Airport (KEF) to the North Iceland town of Akureyri starting on 24 February.
Existing flights to Akureyri depart from Reykjavik City airport, located around 50 km away from the main international airport.
The new service will operate all year round. It is hoped that, as well as making it easier for residents in North Iceland to connect onto international flights out of Iceland, the new route will mean more tourists flying on from the capital to North Iceland.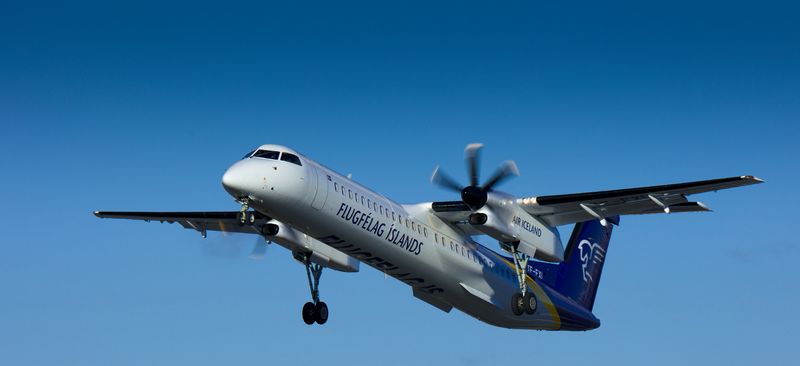 According to an Air Iceland press release, the service will only be available to passengers transferring to or from an international flight at KEF.
MORE: See Iceland Monitor's travel guide to North Iceland
"The huge increase in tourist numbers in Iceland has put greater pressure on popular destinations in the south-west of the country," says Air Iceland CEO Árni Gunnarsson.
"Utilising to the full the opportunities available outside of the capital is one of the main tasks facing Icelandic tourism today. This new year-round route will be a real boost to meeting this challenge. The aim is to have the flights link up with as many international flights to and from Keflavík as possible."