Politics and Society
|
Iceland Monitor
|
Tue 19 Apr 2016
|
12.15 GMT
|
Modified at 16.18
Iceland to raise its booze customs quota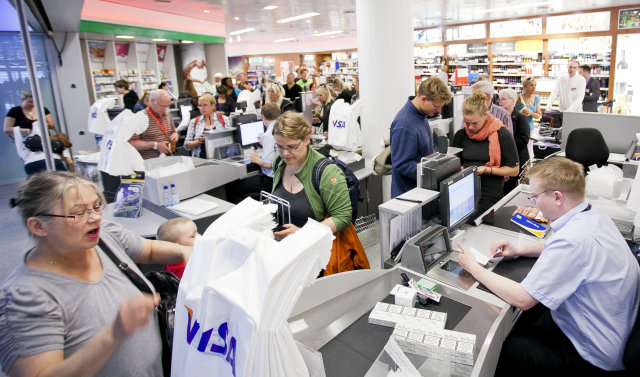 Buying cheap booze while waiting for luggage is something of an Icelandic national sport. Photo: Iceland Monitor/Sigurgeir Sigurðsson
A new proposal from Iceland's Finance Minister could make it possible to buy considerably more duty-free beer and wine when arriving in Iceland.
According to Icelandic tourism and travel news website turisti.is (link in Icelandic), the new system would involve a 'units system', with each passenger allowed to buy six units of duty-free alcohol.
Instead of the current strict permissible combinations, arriving passengers will be allowed to mix and match types of alcohol as they please – without exceeding six units in total.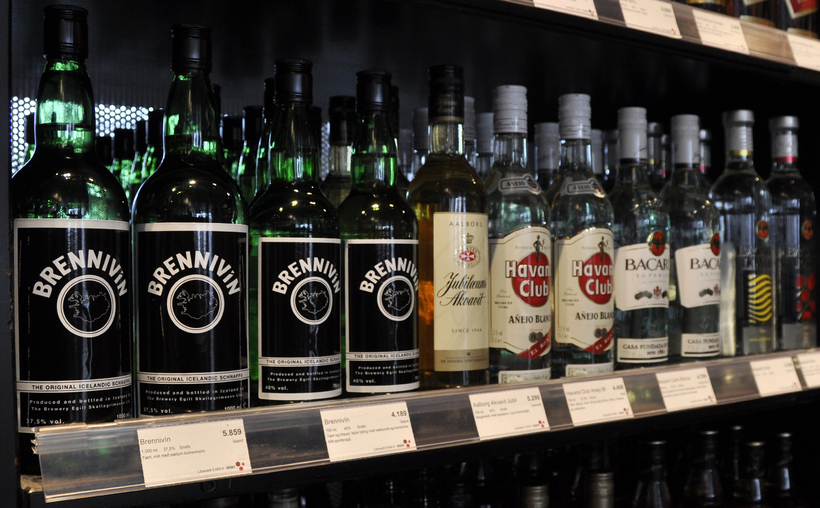 The new rules would enable arriving passengers to buy 1.5 litres of spirits. Photo: Iceland Monitor/​Heiddi
One unit would mean: 1) three litres of beer; or 2) 0.75 cl of wine; or 3) 0.25cl of spirits (over 22% alcohol content).
Should these plans be approved by the Icelandic parliament ('Alþingi'), it would be possible to buy considerably more beer and wine than is currently the case. For instance, the beer allowance would go up from 12 litres to 18, and the wine allowance from four bottles to six.
The parliamentary bill is currently with the Alþingi Economic Affairs and Trade Committee and the deadline for official comments is 29 April.