Politics and Society
|
Iceland Monitor
|
Mon 4 Apr 2016
|
14.45 GMT
|
Modified 3 May 2016 15.58
Iceland Parliament pelted with skyr
The first punch has been thrown in today's anti-government protest – in the form of tubs of Icelandic cultured yoghurt thrown against the parliament building.
Thousands of angry protestors are expected to gather from 5pm today to demand the resignation of the government and early general elections, following yesterday's Panama Papers revelations.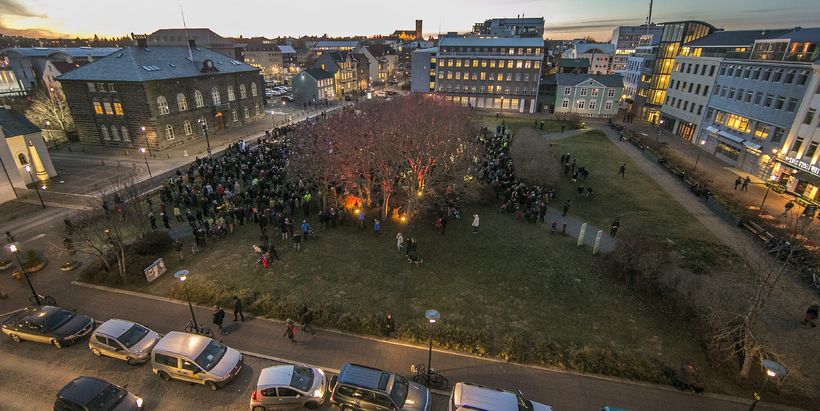 Austurvöllur Square in Reykjavik is a common venue for protests of all kinds. Photo: Iceland Monitor/Árni Sæberg
According to eye-witness reports, a man approached the main building of the Icelandic Parliament ('Alþingi') and threw a number of tubs of Iceland's famous skyr at the walls and windows.
He allegedly even smeared one in the face of a police officer. The man reportedly escaped the scene after his symbolic gesture, but has now been arrested.
The building has been cleaned and police are gearing up for the arrival of the protesters.
Over 9,500 people have already declared their intention to descend upon Austurvöllur Square on the Facebook event page for the protest.
The Prime Minister, Sigmundur Davíð Gunnlaugsson, will be appearing at a parliamentary session beginning at 3pm.