News
|
mbl
|
Fri 5 Jan 2018
|
17.44 GMT
Iceland- no longer the "freshest country in the world"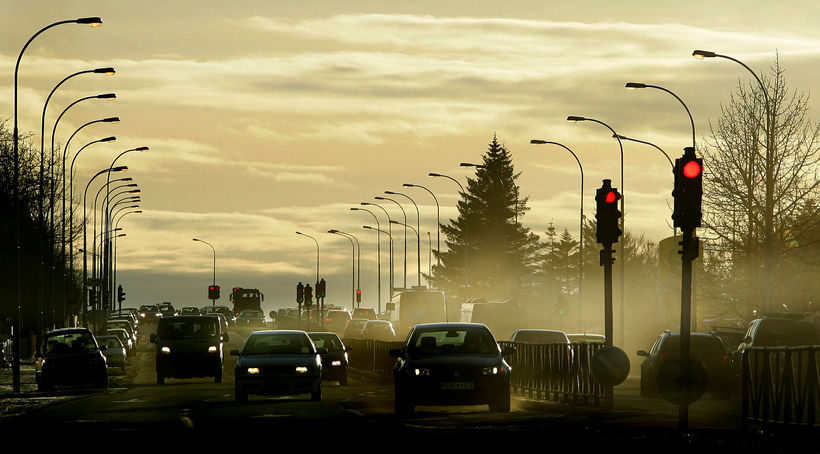 There's been great discussion lately about the heightened presence of small airborne particles in Reykjavik. mbl.is/RAX
The director of the asthma and allergy association in Iceland says that the situation due to small airborne particles in Reykjavik partly caused by fireworks on New Years Eve is very bad. Action needs to be taken so that a similar situation doesn't arise again.
"We can't use pollution controls and think about our nature the whole year round and then let the days around New Year's Eve just slide like that doesn't matter," said Fríða Rún Þórðardóttir, director of the associtaion speaking to mbl.is.
In recent days, people with respiratory problems have been urged to avoid streets where there is heavy traffic. There is a lot of pollution which is not helped by the bout of very calm, clear weather.
"It will be interesting to see what the Minster for the Enviroment intends to do about the mattter and it would be good to meet with him. Icelanders have to admit, even though it's hard, that we are no longer "the freshest country in the world."