News
|
mbl
|
Fri 9 Jun 2017
|
15.06 GMT
|
Modified at 15.41
Biggest beer keg in the world on its way to Iceland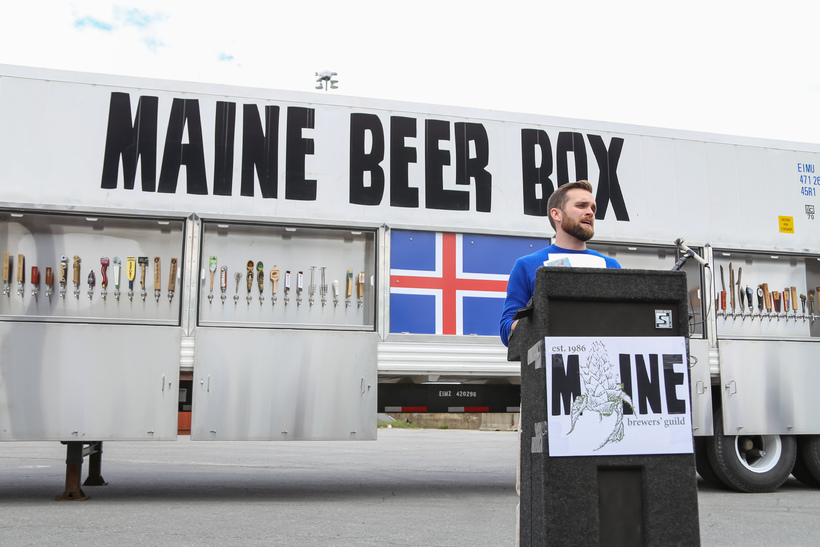 The keg is fitted with draughts so beer can be pumped directly from the container. Photo: Maine Brewers Guild
Shipping container Maine Beer Box has left Portland, Maine in the USA and is heading towards Reykjavik. The container is full of beer from local craft brewers, which will be available at BjórFestival in Reykjavik 24 June.
Container turned into a beer keg
The container is supplied by Eimskip, a sponsor of the Maine Brewers Guild which is holding the festival. The container has been modified so it can keep the beer cold, and so the beer can served directly from the container through over 50 taps at its side. The changes (possibly) make it the biggest beer keg in the world.
Eimskip is an Icelandic shipping company with offices in Portland. The idea was born through an interest of exporting beer to Europe. Sending it on a boat to Europe is considerably cheaper than sending it within the United States.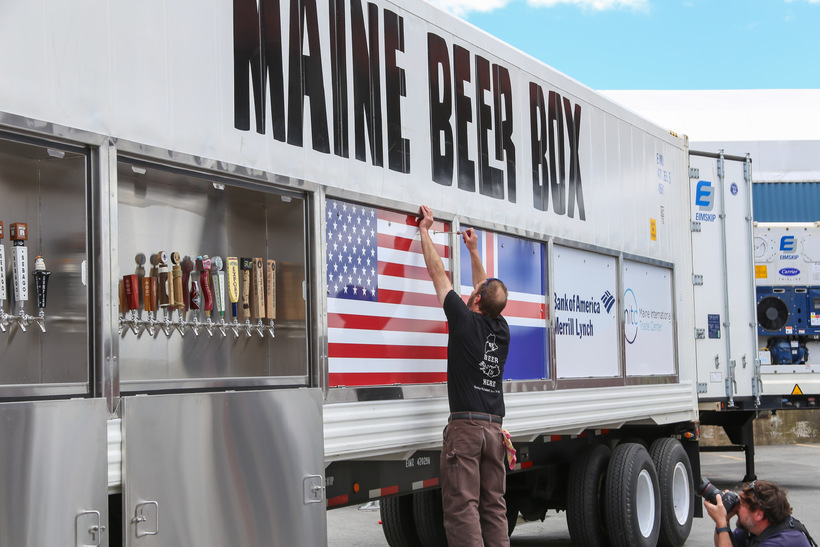 The container will return to Portland after the festival in Reykjavik, full of Icelandic beer. Photo: Maine Brewers Guild
Will return to Portland full of Icelandic beer
The container left Portland last Saturday and the trip to Iceland takes 9-10 days. When thirsty Icelanders and tourists staying in Reykjavik have finished up all the beer at the festival, the container will be filled with Icelandic beer and sent back to Maine for Portland's Summer Session Beer Festival.
This will be repeated next year, Maine Brewers Guild will send the container to another European city where Eimskip has offices. The point is to introduce the microbrew Portland is known for.
Biggest beer festival in Iceland
BjórFestival will likely be the biggest beer festival in Iceland. Up to 100 people are expected from the US, along with people from other countries. It will be held outside Eimskip's headquaerters at Sundahöfn, which means the dress code depends on the weather.
The festival will be from 14-18 on 24 June and the age limit is 20. The festival there will be plenty of different kinds of beer, and food served from food trucks. Here you can buy tickets to the festival.