News
|
Iceland Monitor
|
Thu 27 Apr 2017
|
13.22 GMT
Mountain road between Akureyri and Mývatn soon a thing of the past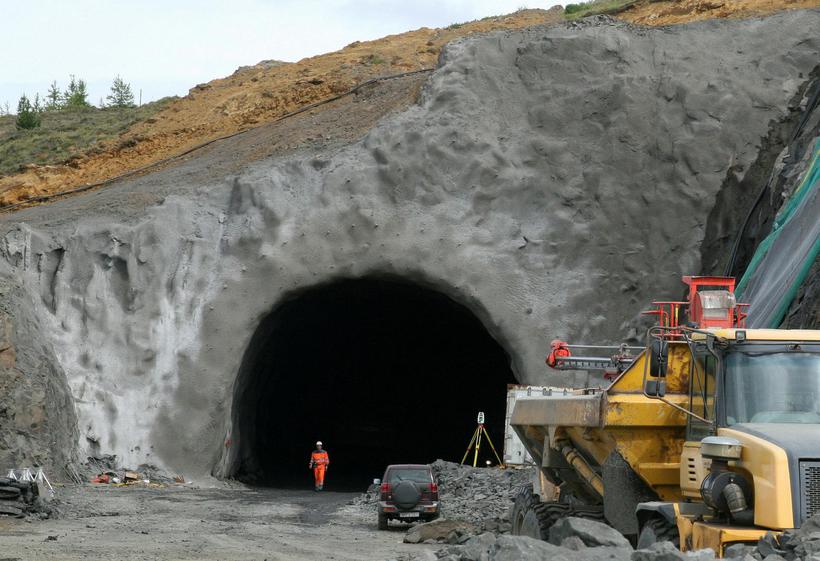 Vaðlaheiðargöng tunnel is only a few kilometres from Akureyri, North Iceland. Photo: Iceland Monitor/Sigurður Bogi Sævarsson
Víkurskarð is a mountain road between the town Akureyri, North Iceland, and the rest of North East Iceland, where natural pearls like Mývatn, Goðafoss waterfall, Hljóðaklettar and more are to be found. The pass is often impassable in winter due to heavy snowfall and strong winds, so the gorvernment decided to drill a tunnel to use instead.
The final blast opening up the 7.2 km long Vaðlaheiðargöng tunnel will be made tomorrow. What remains to be done is finishing up and building the road, and soon the drive from Akureyri and on East will be much easier. Not only will it ease the passage of tourists hungry for those beautiful areas, it has been something the locals east of Akureyri have been fighting for for a while. The biggest hospital in the area is located in Akureyri, the tunnel means increased security for locals.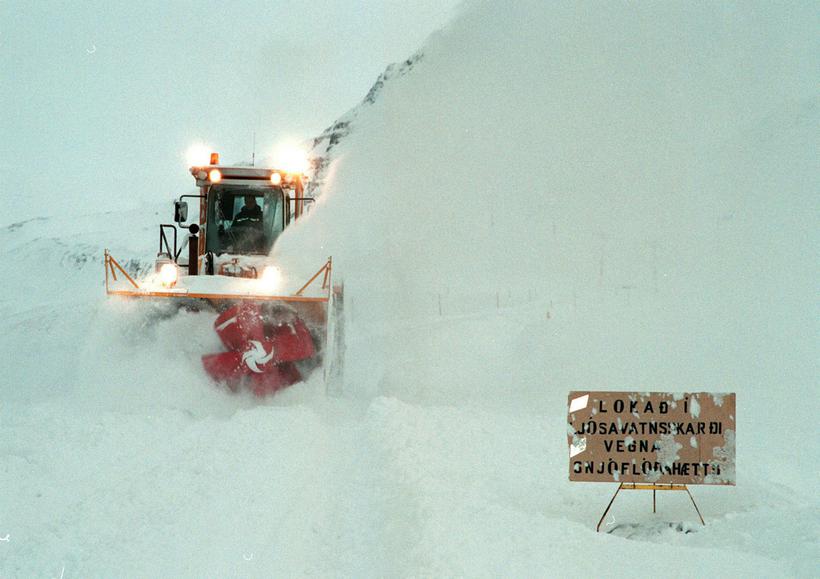 The road over Víkurskarð is is often impassable in winter. Photo: Iceland Monitor/Kristján Kristjánsson
Hit an underground, boiling geothermal stream while drilling
Vaðlaheiðargöng tunnel has not come about without difficulties. Over the last four years workers have been working, drilling and bombing the mountain and a number of things have come up. For one they hit a stream of an underground, boiling geothermal water (there is a competition of ideas on how to utilize it), there have been severe accidents and the job has been delayed again and again and has exceeded the evaluated costs immensly.
This has caused qute a stir because not all Icelanders agreed this was a place a tunnel was most needed in Iceland.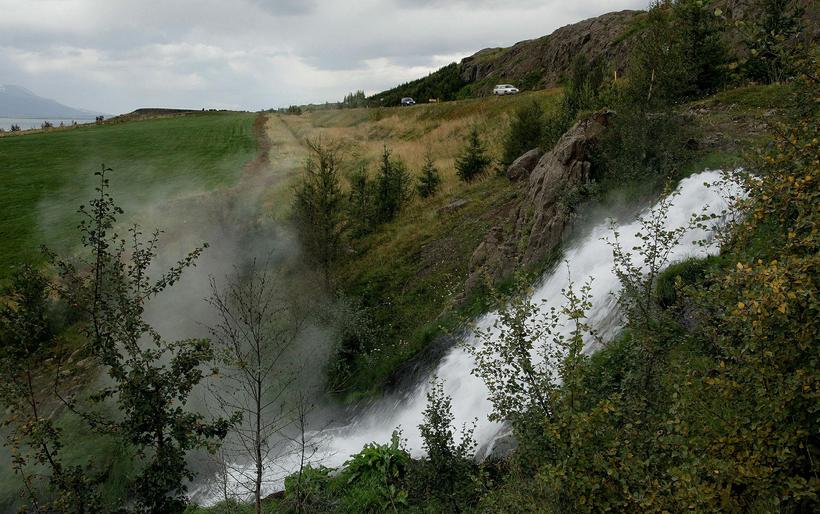 The steaming water runs into the sea at present, to no use for anyone. Photo: Iceland Monitor/Skapti Hallgrímsson
Not neccissary to forget Víkurskarð entirely
Víkurskarð is a beautiful mountain road with gorgeus views as it lies high up in the mountain with steep hills around it. No doubt some travelers will decide to take that road on a beautiful sunny day rather than going through the tunnel, only 15.7 km longer. But on a snowy winter day, no doubt many will be happy to be rid of having to pass over the Víkurskarð.