News
|
Iceland Monitor
|
Mon 15 Aug 2016
|
11.40 GMT
Plummeting pound makes Iceland more expensive for Brits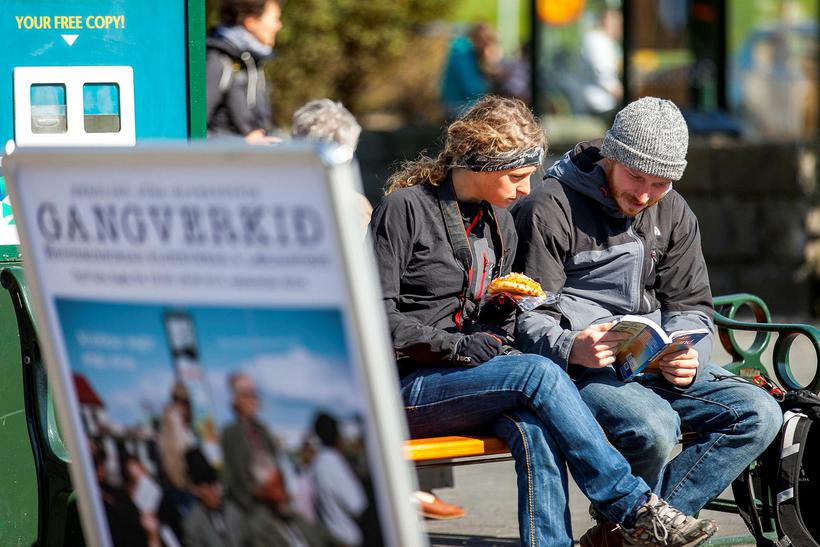 The falling pound makes Iceland a more expensive place for Brits. Photo: Iceland Monitor/Styrmir Kári
Iceland is becoming an ever more expensive proposition for British tourists as the pound sterling (GBP) continues its sharp fall against the Icelandic króna.
The pound sterling has lost over 25% of its value against the Icelandic króna in just twelve months and further falls are expected in the near future.
According to the Central Bank of Iceland, £1 is now worth less than ISK 155, its lowest price since March 2009. Just one year ago, Brits could get ISK 206 for their pound.
While the cost of an Icelandic holiday rises for Brits, the flip side is that travelling to the UK is now considerably cheaper for Icelanders, as is importing goods and services from the UK. Icelandic exporters, however, now get less for the goods and services they sell to the UK.
The exchange rate for the GBP fell sharply this summer following the result of the 'Brexit' referendum, in which 52% of voters expressed their wish for the UK to leave the European Union (EU).
The referendum result is a blow for the British economy and a worrying development for Icelandic tourism, says Ingólfur Bender, analyst at Icelandic bank Íslandsbanki.
"This is maybe the first major test case since tourism became so important in Iceland of the effect exchange-rate fluctuations can have on the economy," Bender explains.
"The consequences remain to be seen, but it is clear that the fall will affect how much Brits spend in Iceland and how many come." The Brits are currently one of the biggest and fastest growing national groups of tourists visiting Iceland.
"The UK is one of the main drivers of growth in Icelandic tourism, so this is worrying," warns Bender.