News
|
Iceland Monitor
|
Tue 26 Jul 2016
|
12.00 GMT
Pagan chieftain sets 17 June as birthday of Iceland democracy
Iceland's national day is 17 June, the day on which the newly independent Icelandic republic was founded in 1944.
The date for founding the republic was chosen as it was the birth date of Jón Sigurðsson, the leader of the 19th-century Icelandic independence movement. But new calculations by pagan chieftain of Reykjavik, Jörmundur Ingi, reveal the date may be appropriate in more ways than one.
According to Chieftain Jörmundur Ingi, Icelandic settlers founded their ancient Alþingi parliament at Þingvellir on 17 June 930 – exactly 1,014 years before the modern republic came into being.
Alþingi is believed to have been established on the longest day of the year in 930. While this day is now 21 June, before the calendar underwent changes the summer solstice fell on different dates.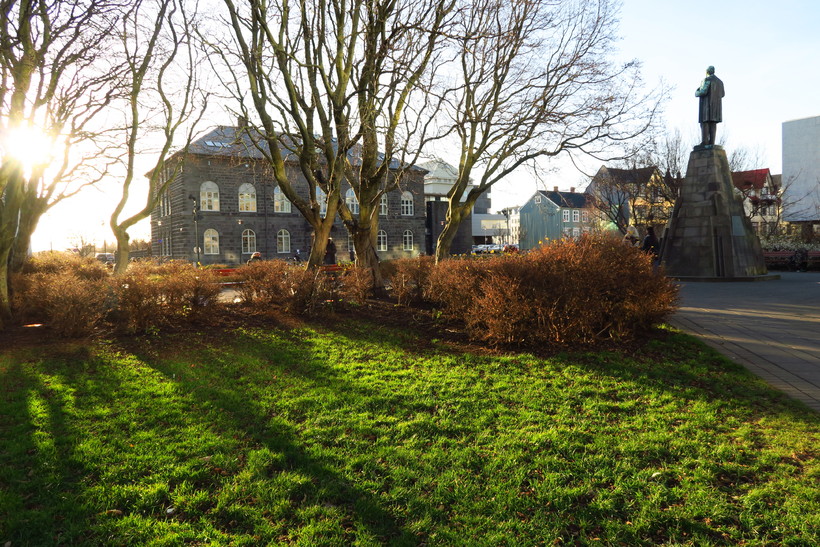 There is a statue of Jón Sigurðsson on Reykjavik's Austurvöllur square in front of the modern Parliament building. Photo: Iceland Monitor/Ómar Óskarsson
Chieftain Jörmundur Ingi has calculated that the solstice was on 13 June in the seventeenth century and, crucially, on 17 June in the tenth century. His findings have been confirmed by an astronomer.
If this is correct, then it would appear that the 17 June is the birthday of not just the Icelandic republic but also of Icelandic democracy – and the most appropriate of days to celebrate the country's national day and take a day off work!