News
|
Iceland Monitor
|
Fri 27 May 2016
|
20.00 GMT
|
Modified 30 May 2016 9.18
Have a bash at speaking Icelandic – with the new Accent app!
Accent is the name of a new language-sharing app about to hit the market – and which could be a real boon to those interested in learning Icelandic.
Created by the close-knit multinational team behind the Odyssey Translator apps, Accent will ultimately be available in 100 languages in 100 countries – but the app is being premiered in Iceland and with the Icelandic<>English language pair.
The idea behind the new app is to enable iPhone users to submit their language question and source replies from both native speakers and speakers of the relevant language as a foreign language.
Such questions would typically be of the type: How do you say this in Icelandic? Could somebody pronounce this for me? What does this word mean? Responders can provide the relevant information in writing or record their speech as a voice reply.
Replies to your question are available to everyone in the community and you can share the translation with your friends on Facebook and Twitter.
"Iceland is the perfect place to launch Accent," says Accent team member Marty McDonough. "When we researched which languages and which country to launch Accent in, Iceland rose to the top of our list because it ticked all of our boxes."
"We love the fact that Iceland is a small, connected country. We love that most people are bilingual and I am sure many are trilingual. We love that Icelanders care about preserving their language and culture and also encourage tourism."
People have already signed up to Accent and interesting questions and useful replies are already buzzing around. Videos demonstrating how to use Accent with soon be available on the app website accentapp.co.
The app will be a boon for language learners and Icelanders alike, explains McDonough.
Those learning the language – or simply wanting to dip their toe and have a go while visiting Iceland – obviously benefit from a handy supply of real-time reliable language information.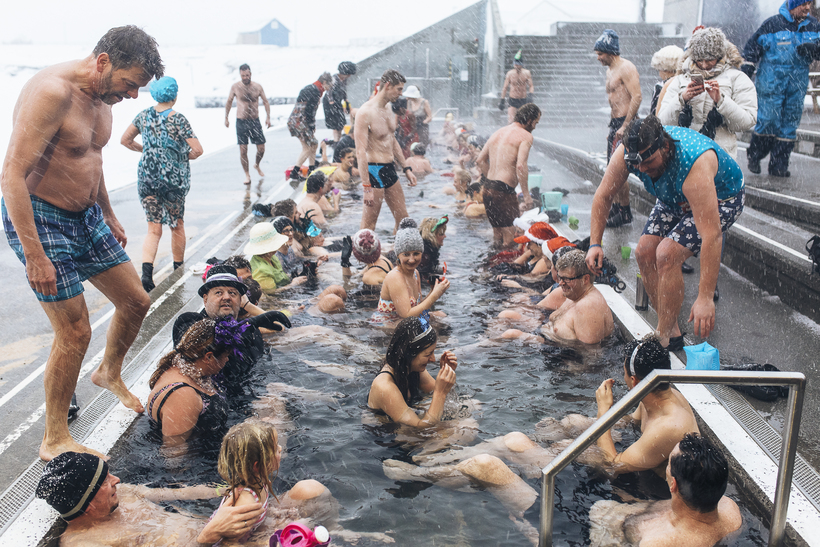 How about impressing the locals at the swimming pools which your knowledge of Icelandic words? Photo: Iceland Monitor/Styrmir Kári
But Icelanders have a lot to gain from Accent, too.
"Icelanders who are in the tourism industry will love using Accent because it is a great way to connect with new customers. For instance, when you provide a tourist with a translation, you have brought new joy into their life and made them even more excited to visit Iceland."
"You have personally helped them so they are motivated to learn more about you. They can navigate straight to your profile page in Accent and see your website and social network links," McDonough explains.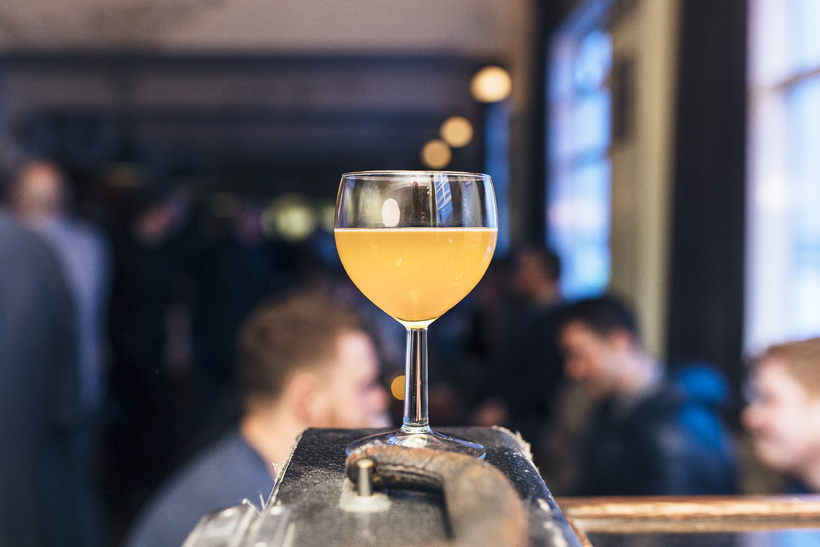 You could ask Accent people for help in ordering your drink in Icelandic... Photo: Iceland Monitor/Styrmir Kári
Of course, what the app needs as well as learners are teachers.
The Accent team want as many native speakers of Icelandic and non-native speakers with a working knowledge of the language as possible to sign up – and quench the thirst of those wanting to have a stab at expressing themselves in Icelandic!
Whatever your accent, speed, or voice in Icelandic, there will be somebody signed up who wants to hear from you. "The more you share, the more everyone learns!"
The Accent app for Icelandic is due to be released next week.