Nature and Travel
|
Iceland Monitor
|
Mon 28 Jan 2019
|
16.35 GMT
Locals in remote town in North Iceland celebrate return of the sun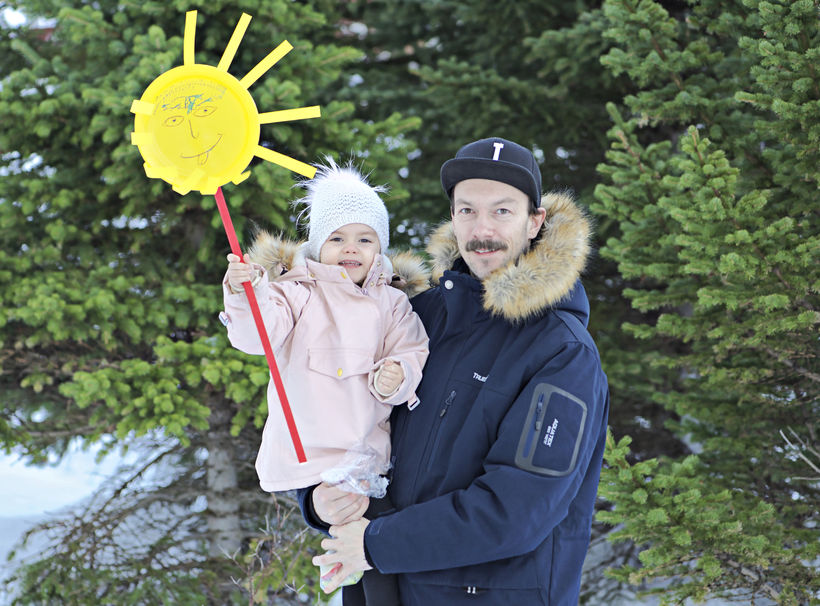 Father and daughter celebrate the sun coming up behind the mountains for the first time in 74 days. mbl.is/Sigurður Ægisson
The villagers of Siglufjörður, a beautiful and remote town in the North of Iceland, celebrated "sólarkaffi," or sun coffee yesterday. Why? Because it's the first day of the year when the sun rises high enough above the tall mountaintops to be seen.
Jóhann Már Sigurbjörnsson and his daughter Sesselia María were among the locals who celebrated the return of the sun with a smile. The sun hadn't been seen for 74 days as it disappeared behind the mountains on November 15th.
Traditionally, pancakes are served on this day and students sing traditional songs on the steps of the town church.