Nature and Travel
|
Iceland Monitor
|
Mon 28 Aug 2017
|
14.06 GMT
Chinese investors want to purchase land next to Geysir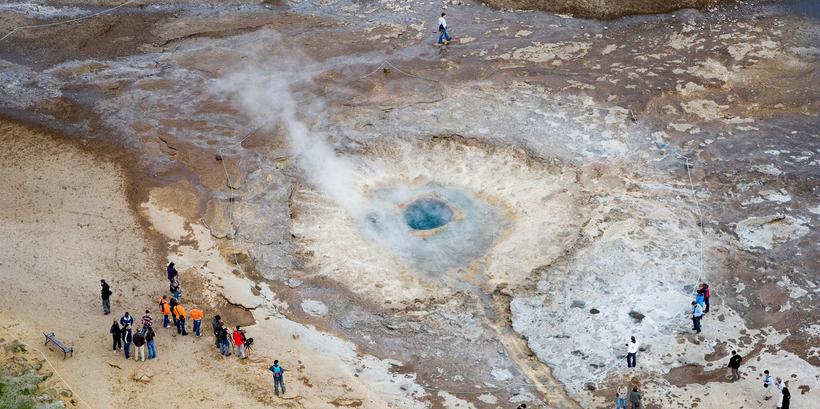 Geysir is Iceland's most famous geysir, and all geysers draw their name from it. Rax / Ragnar Axelsson
Chinese investors are interested in purchasing the land of Neðri Dalur in Biskupstungur, South Iceland, which lies next to the famous Geysir in Haukadalur. The price of the land, which measures 1.200 hectares is 1.2 billion ISK.
"They are mostly looking at the location of the land and the fact that it has geothermally heated water," says estate agent Böðvar Sigurbjörnsson at real estate company Stakfell."They want to build up a tourist service there where the hot water plays a large role."
The land is owned by eight brothers who will be retaining a small part of it to build summerhouses.