Nature and Travel
|
Iceland Monitor
|
Thu 29 Jun 2017
|
11.11 GMT
|
Modified at 12.07
Prices and weather what bothers tourists in Iceland the most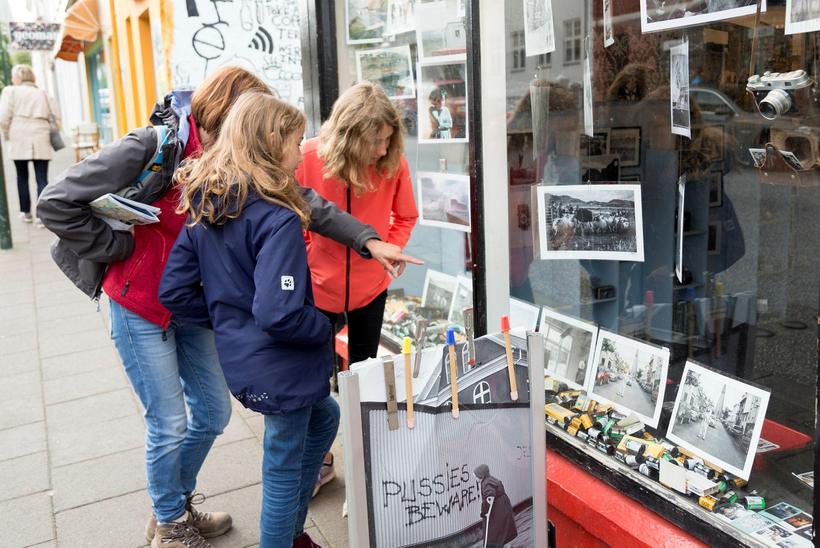 Our journalist spoke to tourists walking the streets of Reykjavik yesterday and asked for their opinion on Iceland. Photo: Iceland Monitor/Hanna Andrésdóttir
Price and cold weather were what bothered most tourists that journalist from Morgunblaðið [Iceland Monitor's sister media] spoke to in Reykjavik centre yesterday. Aside from that, all of them were really pleased with their visit, and spoke of friendly locals and magnificent nature.
The pros and cons of Iceland
Nicole from Canada believes Iceland to be amazing and very beautiful. "The locals are very friendly and there is so much to do and see! I think Iceland has something for everyone."
Irene and Dennis from England have been travelling around Iceland for 10 days. "The landscape is magnificent, but the weather isn't all that good," Irene said laughing. What surprised them the most is how good the food is. The prices were the only negative in their opinion, they didn't think there were too many tourists, particularly outside of Reykjavik.
"We really like it here," says Kelly from the United States. She and her friend Alison are travelling around Iceland in a larger group. They've been in Iceland for a few days and say that up to this point, Geysir is the highlight. "This is the first time here and we are very impressed, the nature is amazing. The only bad thing is how cold it is," said Kelly and Alison agreed. They are hoping the weather gets better for the remainder of their trip.
Alessandro from Italy says his visit to Iceland was one of the best trips he has taken in his life. He had been planning to go for years and finally made it this year. He says Icelandic nature is stunning, lake Mývatn and the glaciers stole his heart. The prices are the only downside in his opinion. "We had to be careful with our money in our visit, or else we would have become bankrupt!" He adds laughing.
Trips to Iceland still in style
Iceland is not a cheap country to visit and according to Bloomberg, Reykjavik is one of the most expensive capital cities in the world to stay the night in. That doesn't seem to affect Iceland's tourist boom, which is rising steadily. According to the Icelandic Tourist Board the increase in tourists visiting Iceland in May 2017 is 17,8% from May 2017. According to a report by the International Monetary Fund Iceland is not at risk of falling out of style, as adventure tourism is particularly popular in the world right now.
However owners of hotels in rural Iceland have stated that even though May was well booked, June isn't. There are fewer guests that drop in and there are more vacancies than expected.