Nature and Travel
|
Iceland Monitor
|
Wed 8 Jun 2016
|
11.35 GMT
Iceland ATCs "want 60% pay rise" to halt strike action
Icelandic air traffic controllers are asking for a pay rise of just under 60% – as a work-to-rule strike continues to bring major disruption to air travel in Iceland as the busy summer season approaches.
This is the figure given by Þorsteinn Víglundsson, CEO of SA – Business Iceland, who are conducting negotiations with the air traffic controllers' union on behalf of airport operator Isavia.
MORE: Iceland flight disruption could go on all summer
He adds that the average monthly salary of the controllers in question is just over ISK 1 million (approx. €7,150).
Head of the Icelandic Air Traffic Controller Association Sigurjón Jónasson has responded that Víglundsson's figure is not the basic salary but is the result of the fact that one in every five hours worked by air traffic is overtime.
MORE: More heavy delays on flights to and from Iceland
"Our criterion is the State Legal Committee's recommendation that our wages should keep up with those of airline pilots," explains Jónasson. "But while the difference in the past has been 10-15%, it is now 43%."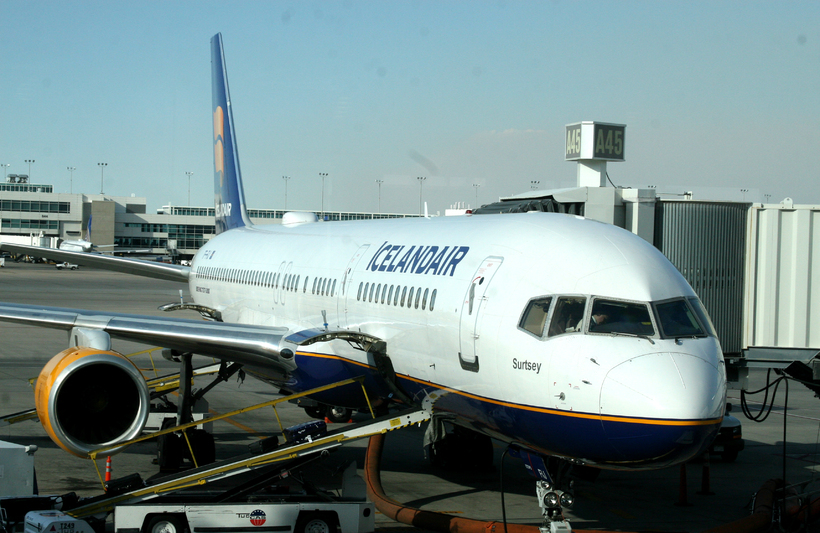 Hundreds of thousands of tourists are expected to visit Iceland this summer - the vast majority by air. Photo: Iceland Monitor/Sigurður Bogi Sævarsson
Víglundsson rejects this claim, saying that air traffic controller pay has not fallen behind that of any other group of workers since the last collect wage agreements were signed in 2010-11.
MORE: Iceland ATC strike disrupting transatlantic flights
The positions of the two parties are so far apart that they will not even be meeting again until legally obliged to do so on 16 June.
In the meantime, the air traffic controllers' work-to-rule strike remains in force, with risks of airport closures, flight delays and travel disruption for passengers travelling to, from and through Iceland.