Nature and Travel
|
Iceland Monitor
|
Mon 30 May 2016
|
10.10 GMT
Iceland ATC strike disrupting transatlantic flights
Ongoing industrial action by Icelandic air traffic controllers is not just disrupting traffic at Iceland's main international airport – it is also having an effect on the transatlantic operations of airlines worldwide.
Icelandic air traffic controllers are currently on a work-to-rule strike over pay and working conditions. They are working their hours, but there is no overtime cover should anybody fall ill.
On three occasions since industrial action started, Iceland's Keflavík International Airport (KEF) has had to shut down to commercial traffic at night time, disrupting the travel plans of thousands of passengers.
On top of this, the situation is affecting airlines worldwide. When there is no cover, traffic passing through Icelandic airspace must be considerably reduced.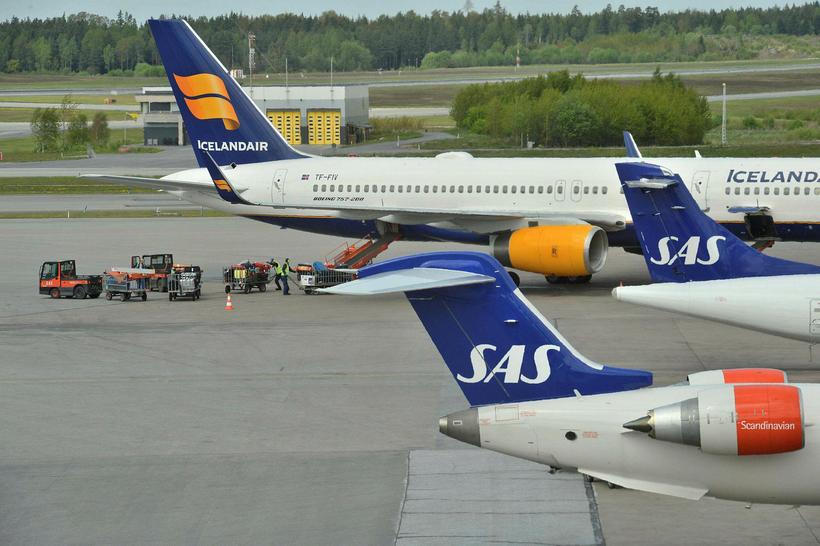 The issue is affecting not only Icelandic operations, but potentially all airlines using Icelandic airspace. Photo: AFP
This means that transatlantic flights using the Iceland route have been forced to take longer, less economical routes between Europe and North America further south – pushing up airlines' fuel bills.
The International Air Transport Association (IATA) has contacted airport operator Isavia to express their concern over the general situation.
As Iceland's summer tourism season kicks in with a vengeance, there appears to be no progress in sight in resolving the dispute between Isavia and the air traffic controllers.