Nature and Travel
|
Iceland Monitor
|
Tue 29 Mar 2016
|
11.45 GMT
|
Modified 18 Apr 2016 9.25
Fast 8's Tyr­ese Gibson braving Icelandic weather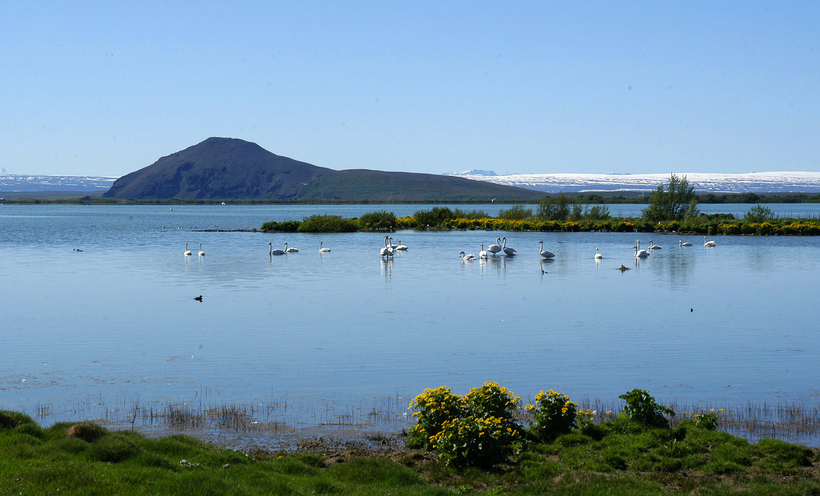 Shooting for Fast 8 is currently taking place in the vicinity of Mývatn in North Iceland - here looking much more summery that it is right now. Photo: Birkir Fanndal Haraldsson
The weather in Iceland can often make you feel like closing the curtains and hiding under the duvet. But duty calls, as US actor Tyrese Gibson is finding out on the set of Fast and Furious 8, scenes of which are currently being filmed in Iceland.
Gibson, who plays Roman in the Fast and Furious series, arrived in Iceland this morning and seems somewhat put out by the wintry conditions affecting the country this week.
This Instagram video of his, for instance, shows the actor shawled up against the cold and the wind speaking of his commitment to the film and the fact that – whatever the weather – "when duty calls, you gotta show up".

Related article: