Eat and Drink
|
ViðskiptaMogginn
|
Mon 6 Mar 2017
|
11.30 GMT
Reykjavik's hippest bakery opens new branches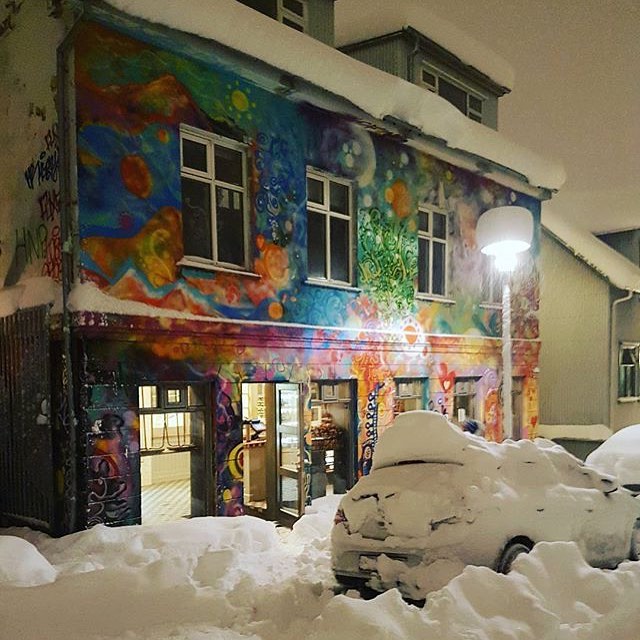 The first branch of Brauð & Co is located in this funky building in downtown Frakkastígur, This photo was taken during last week's bout of heavy snow. Photo/ Facebook
Brauð & Co, a bakery located in a colourful building in Frakkastígur in downtown Reykjavik has fast become one of Reykjavik's popular bakeries, famous for its sourdough bread and cinnamon buns. This spring, it opens two new branches.
One of the bakeries will be situated in the Gló health food restaurant in Fákafen in 108 Reykjavik, and the second will open in the new food hall, Mathöllinn, at Hlemmur square which opens in the spring. "We see a lot of opportunities in the new food hall," says owner and baker Ágúst Einþórsson. "There are lots of exciting companies setting up shop at Hlemmur and we think that it's a fun and exciting project."
Brauð & Co's fame is spreading internationally, having been featured in this weekend's edition of the Sunday Times.
Check out their Facebook page HERE.