Culture and Living
|
Iceland Monitor
|
Tue 9 Jan 2018
|
19.21 GMT
Top 5 trends in Iceland this winter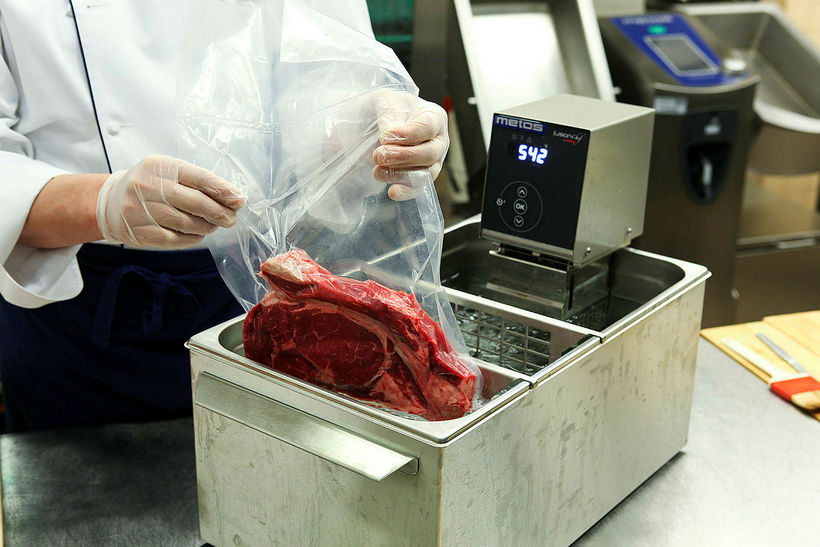 A sous vide cooker was the most popular Christmas present in Iceland this year. Why? Your guess is good as ours. Photo/ mbl.is
Icelanders like to jump into the latest crazes and then abandon them just as fast. We assembled the top 5 crazes hitting Iceland this winter.
1. Sous-vide cooking
We have no idea why on earth this caught on but it's a craze that seems to have originated in the US a couple of years ago. Sous-vide is the French word for under vacuum and it's an old method of cooking where food is sealed in airtight plastic bags and placed in a water bath for a very long cooking time at a low temperature. This craze came to a peak last November when some Icelandic dude cooked a whole lamb in his jacuzzi and this year's most popular Christmas present in Iceland was a sous-vide machine.
2. Cacao-ceremonies
New age hippyism is all the rage with bearded yuppies flocking to yoga classes, Native American style sweat lodges, New Moon rituals and even peyote ceremonies. The ultimate craze this winter for Reykjavik hipsters is the cacao ceremony, a ritual derived from the ancient Mayans where people get together for the health benefits of raw cacao, a superfood, also beneficial for seratonin levels which is probably a great thing during the long dark winter. Reykjavik even has its first cacao temple opening this Thursday.
3. Costco
US store Costco opened last summer and caused an enormous stir of excitement within Icelandic society. People raved about finally being able to choose from an enormous selection of products as well as the lower prices (although of course there were some dissenting voices about a US company taking over the local market). Berries at Costco were particularly popular and this actually resulted in berries in other supermarkets being available at a much lower price. The Costco hummus was another food that's now almost ubiquitous in Icelandic fridges, and almost every bathroom has gigantic bottles of shower cream.
4. Instagram make-up
Young Icelandic women have never slathered on as much make up in history, we believe, following in the footsteps of the Kardashians and their likes in the beauty department. Looking good for Instagram photos seems to have become more important than looking i any way normal in real life. Favourite looks are extremely heavy foundation, fake eyelashes (yes, even in the daytime), huge unnatural caterpillar-like eyebrows and drawn-on lips.
5. Cleaning your home with vinegar
The best-selling book this Christmas in Iceland was not a piece of Nordic noir fiction by Arnaldur Indriðason or Yrsa Sigurðardóttir. It was a book by Sólrún Diego, a glamorous snapchat star, on how to clean your home. Her most widely-used tip was using vinegar to clean your home. At Christmas, Bónus stores actually had special shelves with just vinegar sprays and dusters.