Culture and Living
|
Iceland Monitor
|
Fri 17 Feb 2017
|
10.06 GMT
|
Modified at 14.00
How to be a 101 Reykjavik hipster: 2017 update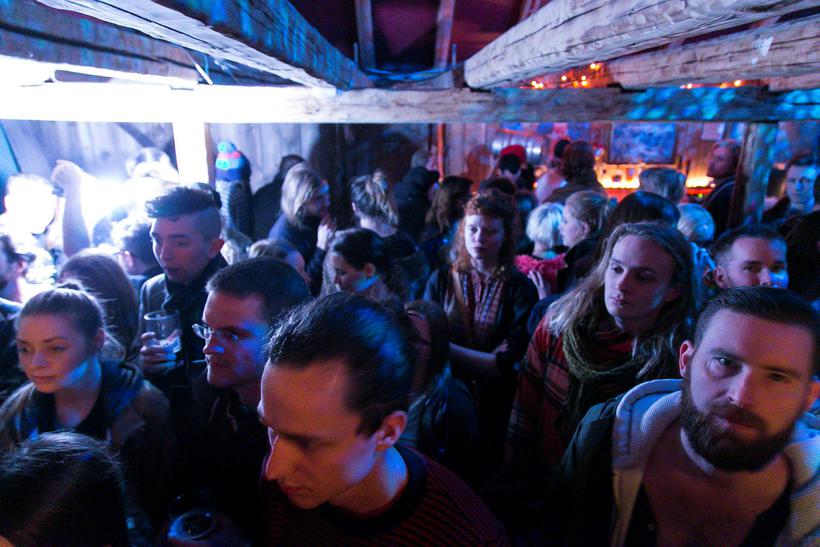 Paloma has been described as a cavern of desperation, perversity and death. Or no, not really, we just thought it sounded interesting. Mbl.is/ Kristinn Ingvarsson
Two years ago we told you all about how you can blend in at Prikið and Paloma in downtown Reykjavik by releasing music on cassettes, getting a Hitler youth haircut or getting a stick-and-poke tattoo.
We decided to revise our handy guide to keep all you hipsterical yuccies out there up to date for 2017.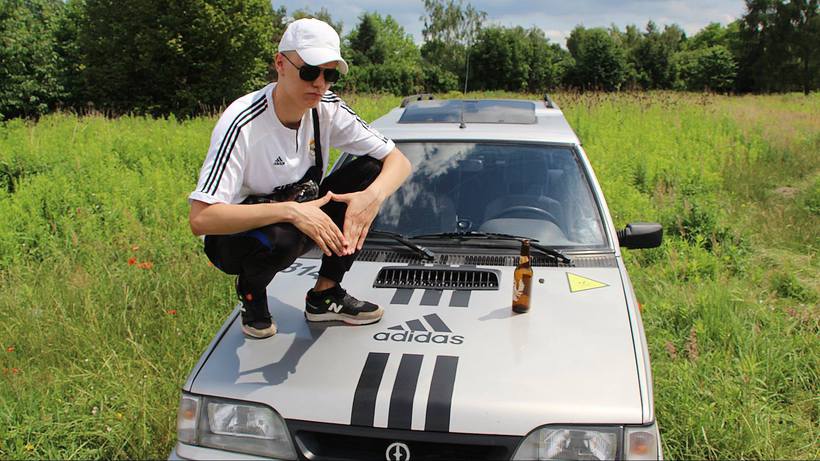 This is the sort of look you should be going for in Reykjavik City right now. Screenshot/ Gopnik according to Google
1. Normcore is becoming increasingly popular. Bin your skinny jeans and embrace the saggy-arse mum jean look with a few geeky accessories. Anything nineties and grungey is supposedly cool, especially second-hand sportswear such as tracksuit pants tucked into socks. Failing that, the thug look is still in and dark-wave punk goth is enjoying a renewed surge in popularity.
2. The night spots: If you're going to Prikið you'd better go for the Eastern European Gopnik look from 1996, shave your head, throw on an oversized down jacket, black cotton track suit pants and sneakers and you're good to go. Tunes include Lil B and Gucci Maine.
Paloma is the place that stays open very very late on weekends and gets dodgier and dodgier as the night wears on. They usually host pretty hardcore techno nights so go for the Gabber look, and stare into the strobe lights. (Dance included in above video). Also plenty of Prikið hip hop style people, girls with a lot of lip liner, eyebrow and attitude in bomber jackets. A few lost soul black clad Cramps style types also make the odd appearance.
Húrra on the other hand has a much more mixed crowd which may seem less scary to some of you and has a more relaxed dress code. It's basically a concert venue that's sometimes a nightclub and people who go there to dance feel like they're part of some sort of arts scene, which may or may not be a misunderstanding. Usually ends up in a bit of a sweaty riot on the dance floor dancing to a DJ who's been spinning the same Hot Chip tune for seven years.
Kaffibarinn is a bit of a classic and it's been around since the early nineties when it was actually partly owned by Damon Albarn. The people hanging around then are still hanging around now, listening to house music, and there are a lot of tourists.(And a lot of tourists hitting on Icelandic people). A lot more mainstream than the other places we mention here so a fairly safe bet for a couple of drinks.
3. Stick-and-poke tattoos, toilet graffiti style, are actually still super hot for those aching to be hip. The worse the tattoo, the better. Rodents, weapons, beer bottles or simply random doodles, like the ones you might do while you're on the phone, or worse, out of it at an after party, are considered super cool.
4. Hair: Guys are abandoning the Hitler youth undercut hairstyles for a bleached out nineties shag or shaving all their hair off. Beards are out and clean shaven is in. For girls, undercuts , shaved heads or a Courtney Love-ish bleach out.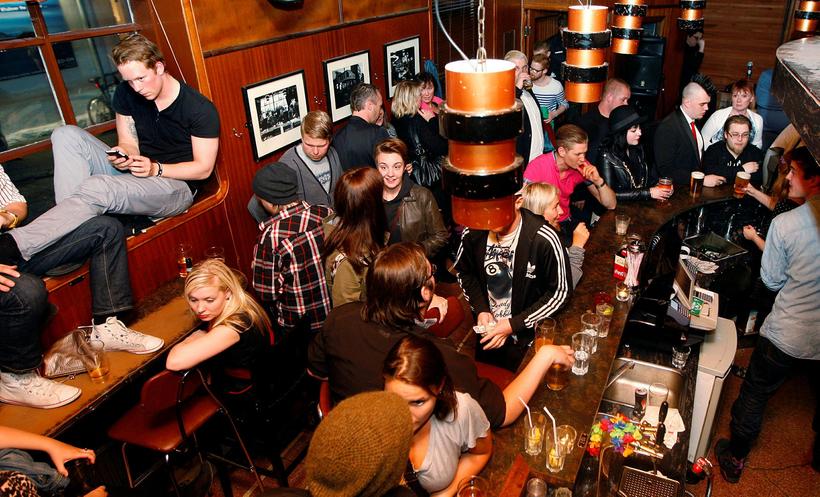 Prikið is actually one of the oldest coffee houses in Reykjavik but is now a watering hole for the young and hip-hoppy. Iceland Monitor/ Eggert Jóhannesson
5. Labelling yourself as some sort of musician is still super important. Even if you can't play a single instrument make sure you buy a synth or something more obscure, like an ukulele, and take lots of Instagram photos of it. Having a Soundcloud account is vital, even if there's nothing on it except absolute f*****g silence.
6. The drink: The white ale with the orange slice we told you to go for in 2015 is passé. Now it's all about healthy green juice,(for those days you're recovering from clubbing), craft beers, vodka shots or Landi, illegal Icelandic moonshine (sorry, we have no idea where they get it from). Some places are now selling Berlin's famous hipster brew, Club Maté, which is non-alcoholic but still costs loads of money.
7. Vegan is the way to go in hip Reykjavik. Failing that, be a vegetarian. And it's finally possible in Reykjavik these days with plenty of great options at restaurants and fast food joints and vegan sushi is super popular. Go to Vinýl for the hippest vegan joint in town.
8. The piercings: Yes, yes, there are still plenty of septum rings, nose rings, ear pearcings and those totally rebellious nipple piercings that absolutely everyone's got. Pierce away.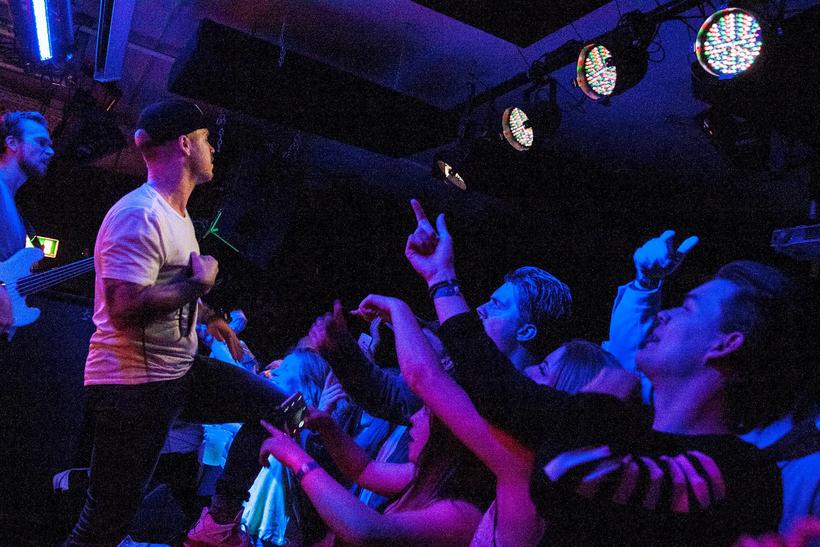 Húrra is a fantastic, intimate concert venue that turns into a club on weekends. Iceland Monitor/ Freyja Gylfadóttir
9. Vaping is becoming pretty ubiquitous for those aged around 20- 25. Expect odours of strawberry and grape wafting over the club to counteract the farts. Older more hardened rockers are still smoking old school fags out the back.
10. The destination: Still Berlin and Seyðisfjörður, a sleepy town and part artist colony in East Iceland. And failing that, Reykjavik. Reykjavik has become the ultimate hip destination so all the hipsters are moving here! Wow. We can't wait.