Politics and Society
|
Iceland Monitor
|
Mon 29 Apr 2019
|
11.25 GMT
Effect of Container Port Needs Examination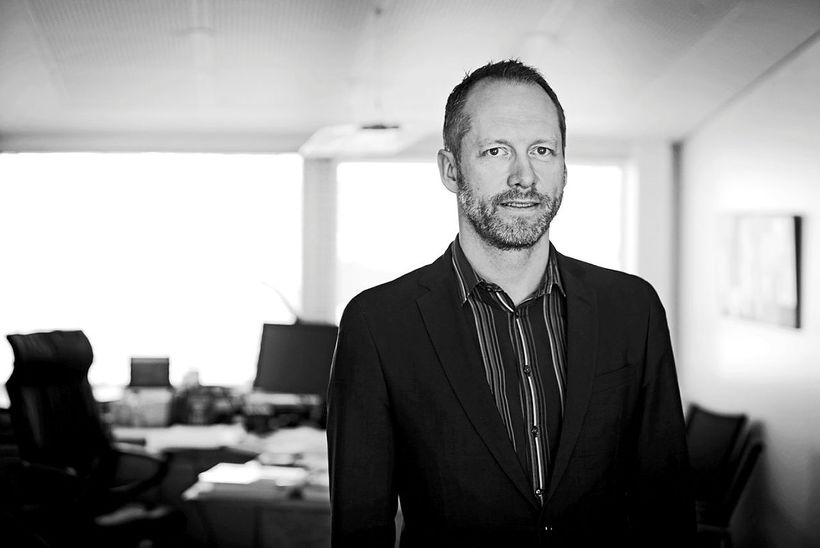 Icelandic Minister for the Environment Guðmundur Ingi Guðbrandsson. ValgardurGislason,Valgarður Gíslason
"What I regard as the most important factor in this matter and a fundamental point is looking carefully at the environmental effect," Icelandic Minister for the Environment Guðmundur Ingi Guðbrandsson tells Fréttablaðið, speaking of potential plans for a container port in Finnafjörður, Northeast Iceland.
"The same is true for this as for any major project, that everything regarding the environment and nature must me closely examined," he continues.
Last week, Fréttablaðið reported that Guðmundur Ingi had declined to comment on the issue, but he stresses that he simply was not available for interview at the time.
He believes that the effect of the potential project on every aspect of the matter must be looked at.
"We're talking about the effect on greenhouse gas release and the risk of pollution, in addition to effect on fauna, flora, landscape, tourist industry and the community. Of course that's something that has to be done if preparation for the project continues."
In 2012, when Guðmundur Ingi headed Landvernd, the Icelandic Environment Association, he criticized plans for a container port in Finnafjörður, partly because the industrial buildup covered an area which is part of the Nature Conservation Register.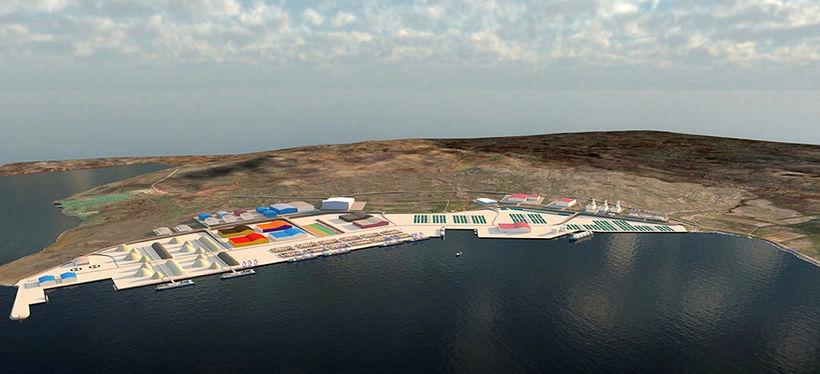 A computer image of a potential container port project in Finnafjörður fjord. Computer-generated image/Efla
"It has now been revealed," Guðmundur Ingi states, "that there are no longer plans to include that area. The Environment Agency of Iceland pointed out the same thing as Landvernd at the time." He suggest that their criticism may have resulted in the plans changing.
The current CEO of Landvernd, Auður Önnu Magnúsdóttir, has noted that building a container port in Finnafjörður would have a vast and irreversible environmental effect. She has especially expressed worries about the risk of a potential oil spill.
Guðmundur Ingi agrees with Landvernd that all these factors need to be examined and evaluated.
The location of a port in Finnafjörður, won't determine whether ships start using the Arctic seaway. That, he notes, will be determined by climate change.
"Surely, increased maritime traffic will be accompanied by the risk of pollution… We mustn't forget that due to its location, Iceland could become important when it comes to operations in the case of accidents, regardless of whether they involve people or the environment. If, on the other hand, ships will dock here, then the risk increases of accidents closer to the shore and inside our jurisdiction."
Guðmundur Ingi hopes that in the future, ships will be more environmentally friendly and not powered by fossil fuels.
When asked if he senses tension between the interests of nature protection on one hand and employment and regional development on the other, he admits there is always a debate around nature protection and large projects.
"I have tried to emphasize the positive effect of nature protection, not only on nature, but also on the economy. I had a study conducted on the economic effect of nature reserves in Iceland. It showed that for every króna invested by the State in those areas, 23 krónur on average are gained."
He also sees nature protection as a way to ensure regional development. "As an example, I visited Jökulsárgljúfur canyon last year. The park director told me that 15 park rangers were employed there over the summer, almost all of them locals."
"Studies show that more than 80 percent of tourists who visit the country name nature as the main reason for their trip to Iceland. That tells us we need to work hard on this issue," Guðmundur Ingi concludes.