Politics and Society
|
mbl
|
Mon 7 May 2018
|
14.45 GMT
Midwives meet with state negotiator today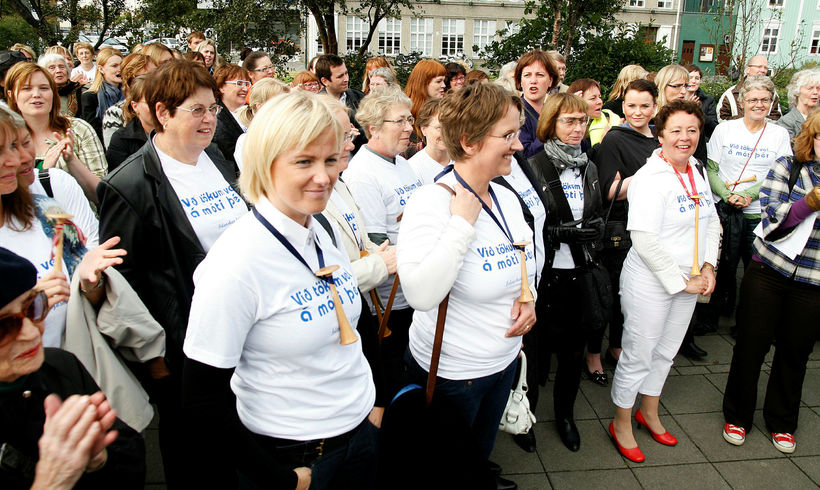 Midwives and their supporters at a public demonstration meeting in Austurvöllur last month. mbl.is/Guðmundur Rúnar Guðmundsson
Wage negotiations between Icelandic midwives and the state are still in deadlock and today the ninth meeting between the two takes place at the office of the state negotiatior at 3 pm.
Spokeswoman for the midwives' association, Áslaug Valsdóttir says that she had a productive meeting with Minister of Health Svandís Svavarsdóttir on Friday. "I felt that she is willing to do her utmost to untie the knot even though she's not the Minister of Finance." She furthermore told mbl.is that she was optimistic about today's meeting.
Twenty-one midwives have resigned in the past six months.