Politics and Society
|
Iceland Monitor
|
Tue 27 Mar 2018
|
10.07 GMT
|
Modified at 13.19
Russian diplomats not to be expelled from Iceland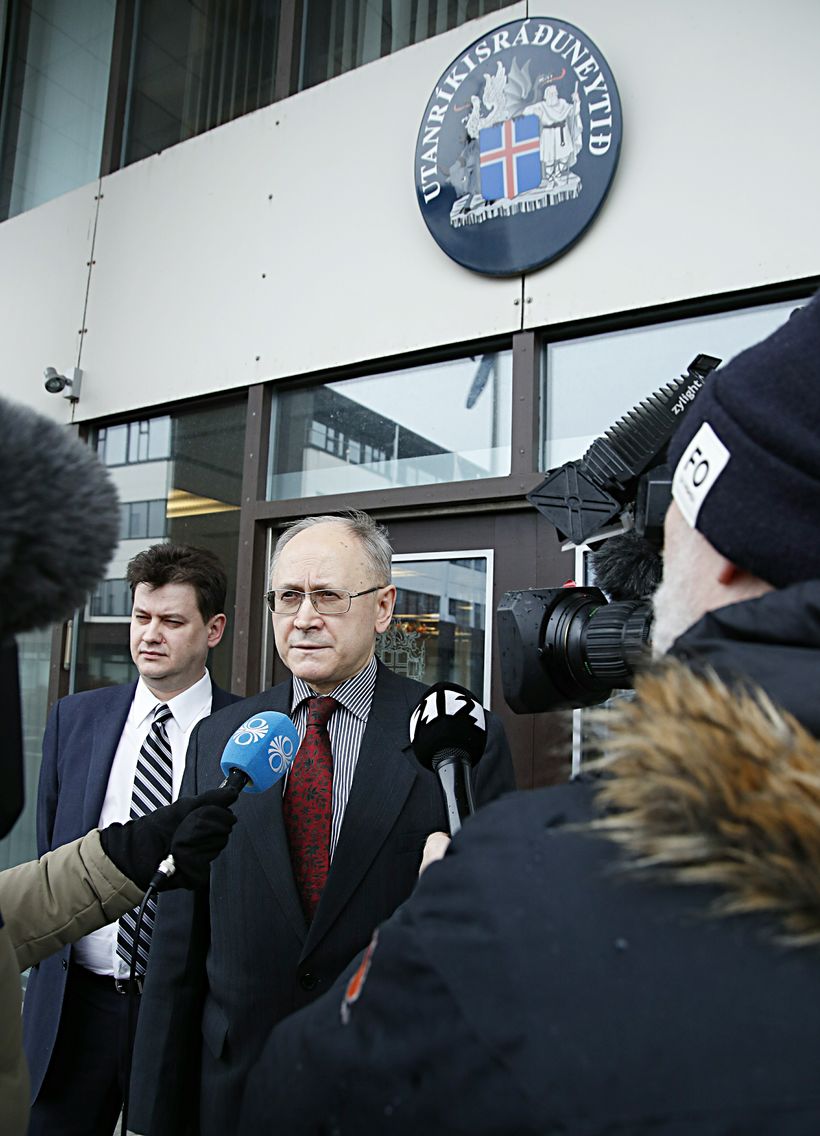 Anton Vasiliev, the Russian Ambassador to Iceland, leaving the Foreign Ministry yesterday. mbl.is/Árni Sæberg
The Icelandic government will not be taking part in the decision of Western allies to expel Russian diplomats as a coordinated response to the use of a chemical weapon to kill Sergei Skripal and his daughter Yulia in Britain earlier this month.
A statement from the Ministry for Foreign Affairs in Iceland syas that instead, "All meetings with Russian officials and diplomats will be postponed for an undecided time. Icelandic Ministers will not be attending the FIFA World Cup Championships in Russia this summer."
The Icelandic Government met on the matter yesterday and then Foreign Minister Guðlaugur Þór Þórðarsson met with Russian ambassador Anton Vasiliev to announce the decision.