Politics and Society
|
Iceland Monitor
|
Thu 22 Mar 2018
|
15.15 GMT
Foreign Ministry prioritises case of Icelander missing in combat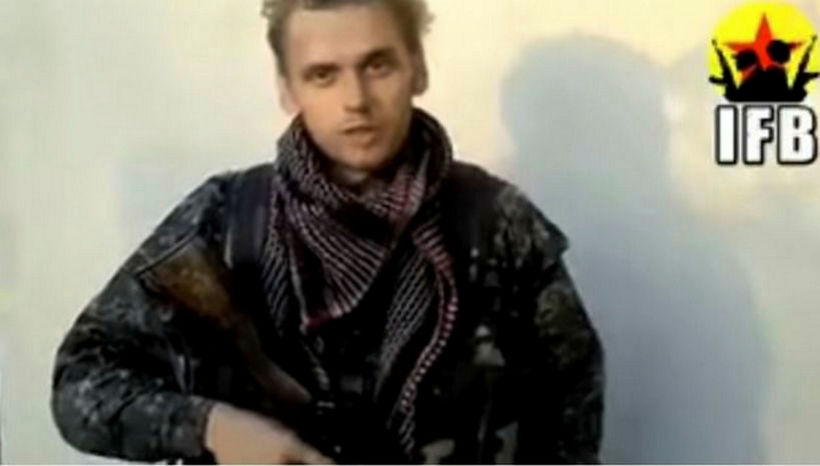 Haukur Hilmarsson speaking in a short video on YouTube saying he was fighting for the International Freedom Battalion. Screenshot
The matter of finding out whether Icelandic activist Haukur Hilmarsson died fighting with the Kurds in Syria in February has been prioritised by the Ministry for Foreign Affairs upon the request of his family on March 7th.
This was stated by Minister for Foreign Affairs, Guðlaugur Þór Þórðarson at Parliament today in response to a query by MP for the Pirate Party, Þórhildur Sunna Ævarsdóttir on how the government was tackling the matter.
The Ministry and government had come under some criticism for not doing their utmost in the matter. According to Þórðarson, the Ministry began to investigate Hilmarsson's whereabouts before the family's official plea for assistance, or as soon as the first news was reported on his death in Syria on Turkish social media.
When news arrived that Hilmarsson was possibly being held captive by the Turkish government, the Icelandic government contacted the Turkish embassy in Oslo. The matter of Haukur Hilmarsson has been taken up with the Foreign Ministry, the Ministry of Defence and the Ministry for Families in Turkey.
The civil service unit at the Ministry in Iceland have been working on the case, or around 30 people. They have still not been able to obtain conclusive evidence on what happened to Hilmarsson.
"His matter has been worked on with great diligence," said Þórðarson. "We are all in the same team here and we are doing our utmost to find him."