Politics and Society
|
Iceland Monitor
|
Wed 7 Mar 2018
|
12.10 GMT
Mother of Icelander reported dead in Syria pleads for information
Unconfirmed reports of the death of Icelandic activist Haukur Hilmarsson have led to his mother Eva Hauksdóttir writing on her website, "It looks as if my Haukur is dead." She asks for information on what happened.
Turkish media reported his death at Afrin near the Turkish border. Hilmarsson is said to have fought against the Islamic State in a foreign legion in Raqqa last year. His death reportedly occurred on February 24th.
His mother writes that she know nothing about what happened on that day. "Many people are surprised that the family wasn't contacted before the news hit social media but that's not to be expected from organisations like this.
Hauksdóttir says that the Foreign Ministry and the international department of the state police are working on gettting information.
She is thankful for the many messages she has received, even from strangers. "If anyone knows anything about what happened or anything about what my Haukur was up to this last year, please send me an email at eva.evahauksdottir@gmail.com."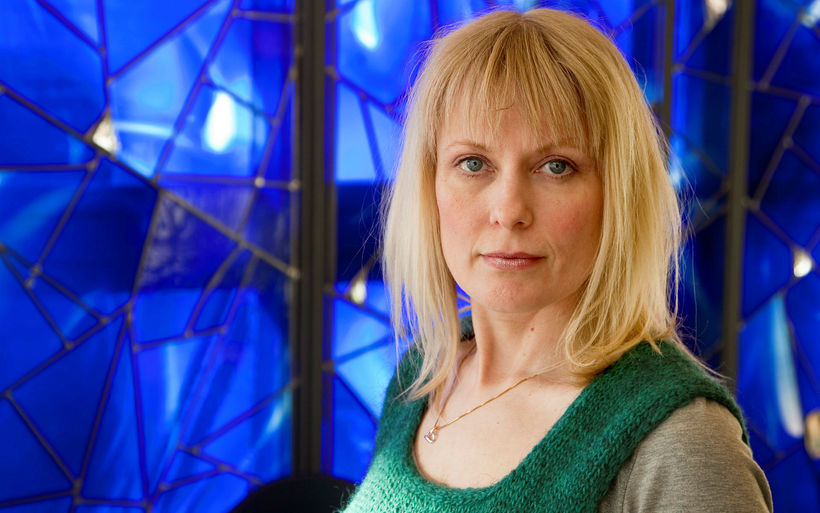 Activist and writer Eva Hauksdóttir asks anyone with information on what happened to her son to come forward. Ómar Óskarsson
Activist Haukur Hilmarsson hit the news when climbing up the Parliament roof in the riots after the economic crash in 2008 and flying the Bónus supermarket flag there. His arrest two weeks later for a fine he received in 2005 caused much public anger. His debt was payed by an anonomyous man.
Hilmarsson was also a member of environmental movement Saving Iceland and later, No Borders who fight for the rights of refugees and asylum seekers in Iceland.
In 2007 Hilmarsson was one of the people who barricaded the road to Hellisheiðavirkjun power plant in order to stop the building of the plant. He was arrested, along with his mother and six others for not obeying police orders.
According to Turkish media Hilmarsson went to Syria with members of the RUIS movement, a movement of anarchists set up in 2015 comprised mostly of Greek volunteers supporting the Kurdish People. There has been a lot of fighting in Afrin over the last few weeks and in recent days.
​Human Rights Watch (HRW) has condemned Turkey's offensive on a Kurdish held area of northern Syria as causing unnecessary civilian casualties, as some counts put the toll as high as 120.