Politics and Society
|
Iceland Monitor
|
Tue 18 Oct 2016
|
10.20 GMT
|
Modified at 10.42
Eva Joly: Iceland has a corruption problem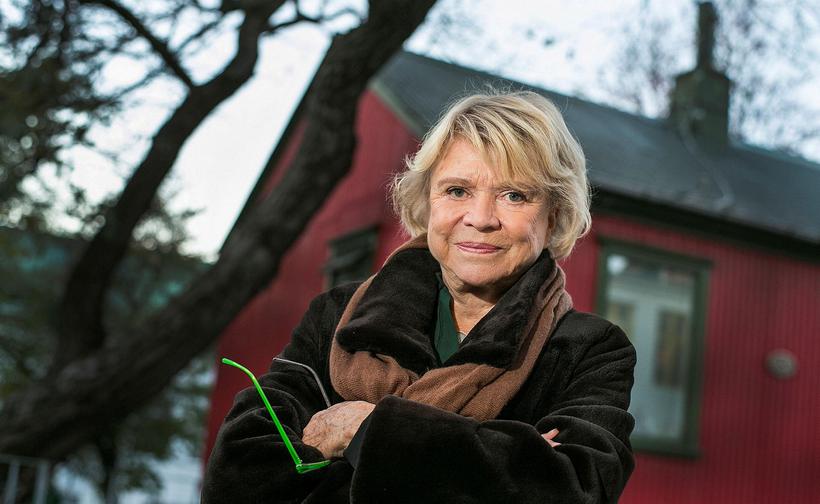 "Icelanders are unique: they are few, they are educated, and democratically minded. Hopefully change will start here." Iceland Monitor/ Árni Sæberg
French politician Eva Joly believes Iceland has a problem. She was interviewed on Kastljós, a news programme on the RÚV last night. The problem: 600 Icelandic names in the Panama Papers. She believes that politicians have failed and that the general public must take matters into their own hands.
Joly, who is a Norwegian born French magistrate served as assistant to Iceland's Special Prosecutor after the 2008 banking collapse. She represents French party Europe Écologie - The Greens.
She also spoke on a seminar organised by the Pirate Party at the Nordic House in Reykjavik yesterday titled The World in the aftermath of the Panama Papers.
Speaking to Kastljós she said that scandals related to banks showed that democracy was no longer working in Iceland due to corruption and personal interests. The emphasis was no longer on the interests of the general public.
When she was asked what she thought of the explanations of politicians who had been disclosed as keeping money in tax havens, Joly said that their discourse, saying that they had done nothing illegal, was the same as companies that didn't pay taxes.
"This is what they say, but we don't have to believe it," she said.
She said that these individual cases needed investigation because when people set up offshore companies and paid others to serve as intermediaries to hide that fact, the actions were not legal. She added that perhaps there was nothing illegal about it but that it was quite normal that in these cases, suspicions naturally arise and that the general public should have access to information on these companies.
Joly added that power had been abused in Iceland. Asked if there was anything we could do, she answered, "Yes." She said that times were changing and the only ones who didn't understand that were those using offshore companies in tax havens.
"There will be more leaks and no places to hide the money."
She added that the Panama and Luxemburg leaks had shed a light on the collapsed world of the offshore companies. A light which could serve to change the world. "Icelanders are unique: they are few, they are educated, and democratically minded. Hopefully change will start here."