Politics and Society
|
Iceland Monitor
|
Mon 10 Oct 2016
|
9.21 GMT
Iceland heading for "deep economic slump"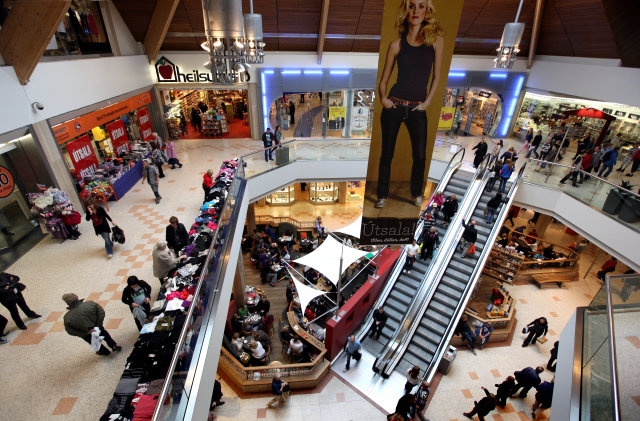 Iceland is becoming a consumption-driven economy again, says Vilhjálmur Egilsson. Photo: Iceland Monitor/Eggert Jóhannesson
A prominent Icelandic economist has predicted tough economic times ahead for Iceland, with the current tourism boom only going some way towards mitigating the effects.
"There is nothing to prevent a deep economic slump within the next five years," says Vilhjálmur Egilsson to Icelandic TV station Hringbraut (link in Icelandic). "This will probably hit us in the course of the next government."
Egilsson is an economist and former Member of Parliament, and is current Rector of Bifröst University.
"In recent years, we have been knowingly adding wood to the fire and backing ourselves into a corner. The only way out is a crash," he warns ominously.
High wage rises are creating a bubble, predicts Egilsson. "The annual rise in the wage index has been in double figures for the past six months in a row, and it looks like this trend will continue."
"Iceland is now returning to a consumption-driven economy and wage rises are outstripping what business can actually deal with," he says in his TV interview. "We can now start counting down to the bubble bursting."
But won't Iceland be saved by its current epic boom in tourism?
"The growth in tourism has given Iceland a certain 'buffer' when it comes to the economy. But there is a danger that even tourism operators will fail to cope as costs rise and a strengthening króna makes Iceland more expensive for tourists."
"Looking at the issue, I think it's likely this 'buffer' from tourism will hold out for the next two years, but then we shall see the wage bubble burst – with predictable consequences – within in the next five years."
"I hope I am wrong," says Egilsson, "but this really is likely to happen."