Politics and Society
|
Iceland Monitor
|
Fri 22 Jul 2016
|
14.05 GMT
|
Modified 25 Jul 2016 13.55
Reykjavik Slut Walk on Saturday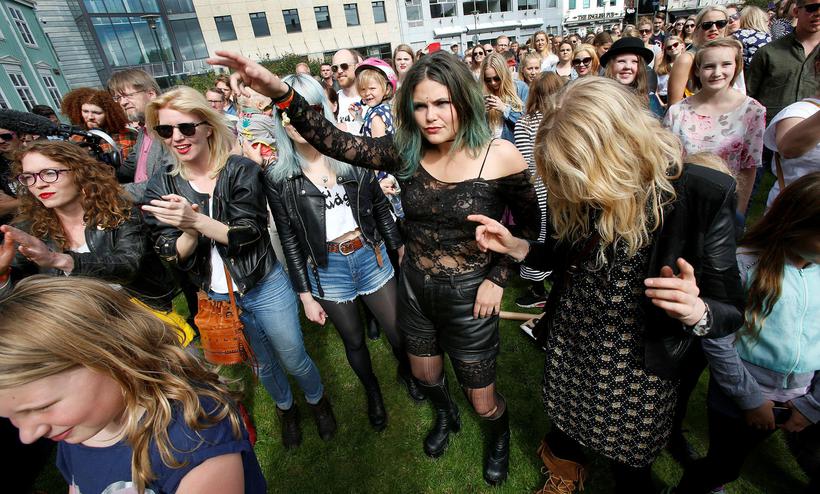 The Slut Walk is followed by speeches and festivities in the city centre. Iceland Monitor/ Árni Sæberg
The Reykjavik Slut Walk takes places for the sixth time on Saturday leaving from Hallgrímskirkja church at 2 pm and ending at downtown Austurvöllur square.
At the square, speeches will be made and then a series of concerts take place.
The aim of the slut walk is to sow support for the victims of sexual offences and turn the shame away from the victims and onto the perpetrators where it belongs.

The Reykjavik Slut Walk is a very popular event in Iceland with great crowds of all ages flocking to the city centre, men and women, boys and girls.