Politics and Society
|
Iceland Monitor
|
Mon 23 May 2016
|
8.00 GMT
Icelandic Ex-PM returns to Parliament after Panama Papers scandal sporting a beard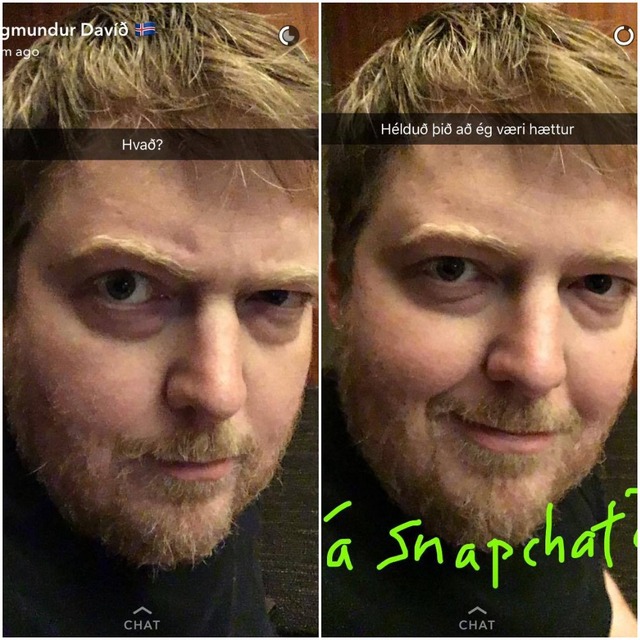 Icelandic Prime Minister Sigmundur Davíð Gunnlaugsson posted a photograph of himself on Snapchat with a new beard. Screenshot/ Snapchat
Former Prime Minister of Iceland and leader of the Progressive Party Sigmundur Davíð Gunnlaugsson today posted a photo of himself on Snap Chat sporting a beard.
Gunnlaugsson has until now always been beardless, at least for public appearances.
The former PM stepped aside from his duties in the wake of the Panama Papers scandal and consequent public protest but continues to serve as leader of the Progressive Party.
The Prime Minister has been on leave for seven weeks and was replaced at Parliament by Hjálm­ar Bogi Hafliðason. Gunnlaugsson will now be resuming his duties as MP.
The photo published on the PM's Snap Chat account comes with the captions,"Hvað?" (What) and "Hélduð þið að ég væri hættur? - Á Snap Chat" (Did you think that I quit?- On Snap Chat)