Politics and Society
|
Iceland Monitor
|
Tue 3 May 2016
|
10.00 GMT
|
Modified at 10.46
Icelanders rewarding 'Panama parties', says Pirate
The Pirate Party is no longer Iceland's most popular political party, according to a new Gallup reported on by national broadcaster RÚV.
The Pirates have bled over nine percentage points in just one month.
Read: Politics in Iceland: A beginner's guide
The party – which runs on a platform of direct democracy, freedom of information and civil and political rights – has been topping opinion polls for over a year, but is now second place to the centre-right Independence Party.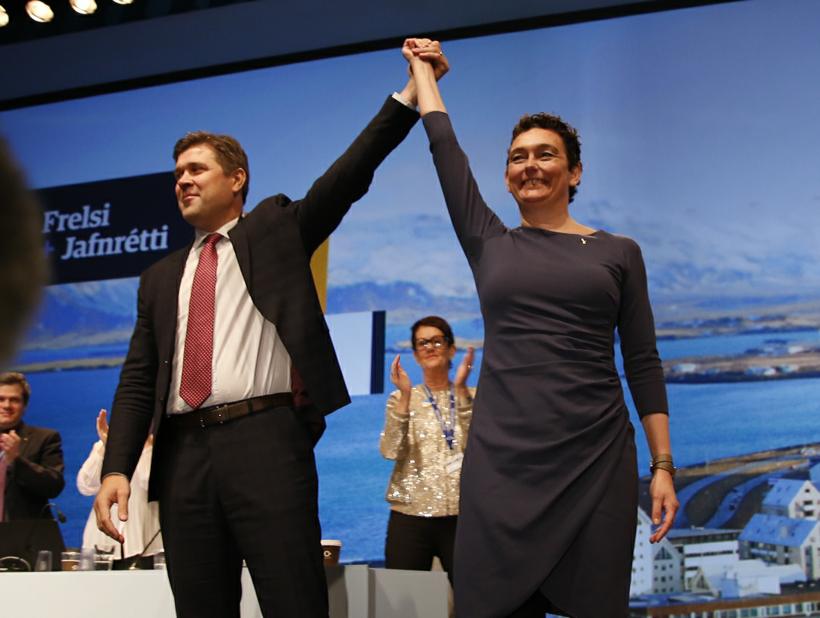 The names of Independence Party leader Bjarni Benediktsson and deputy leader Ólöf Nordal were both found in the Panama Papers. Photo: Iceland Monitor/Árni Sæberg
The Independence Party is currently one half of a governing coalition with the centrist Progressive Party, led until recently by ex-Prime Minister Sigmundur Davíð Gunnlaugsson – who was toppled by controversial 'Panama Papers' revelations on offshore dealings.
"I am not upset about the shift in our support," explains Pirate MP Birgitta Jónsdóttir on social media. "But I cannot handle the fact that the people are rewarding the 'Panama parties' with greater trust after everything that has happened."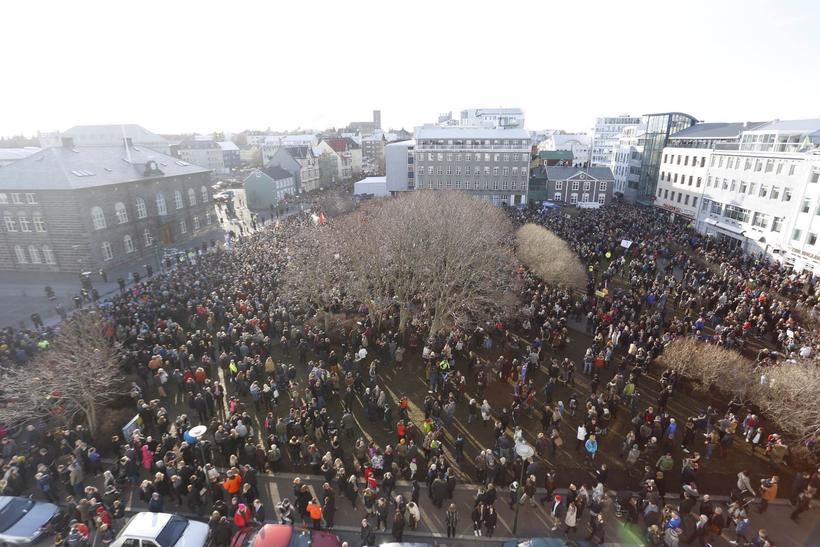 The Panama Papers sparked the biggest protests in Icelandic history last month. Photo: Iceland Monitor/Styrmir Kári
Support for the government generally is now 37.3%, up from 34% just a month ago.
Read: Iceland's government MORE popular after Panama Papers
"It's as if the great wave of protests that swept the country [following the initial Panama Papers revelations] has had the opposite effect," Jónsdóttir laments.