Politics and Society
|
Iceland Monitor
|
Tue 5 Apr 2016
|
12.15 GMT
|
Modified 26 Apr 2016 16.24
Ball in court of PM's coalition partners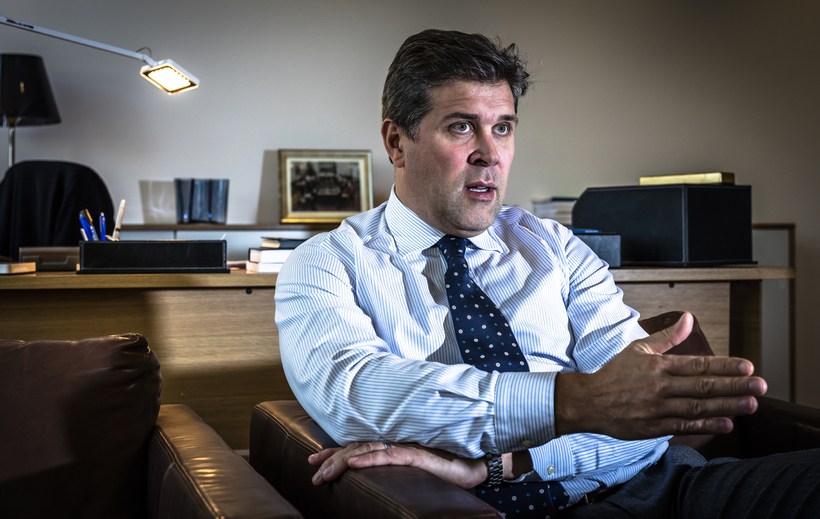 Does Bjarni Benediktsson Finance Minister now hold the key to whether the government stands or falls? Photo: Iceland Monitor/Árni Sæberg
"If our coalition partners feel unable to support government, I shall dissolve Parliament and call early general elections," Iceland's Prime Minister has announced.
Iceland is currently run by a two-party coalition of the Progressive Party, led by the PM, and the Independence Party, led by Finance Minister Bjarni Benediktsson.
According to a Facebook post by the PM Sigmundur Davíð Gunnlaugsson, the two leaders had a "good" meeting this morning, discussing the importance of completing the various projects the current government has begun.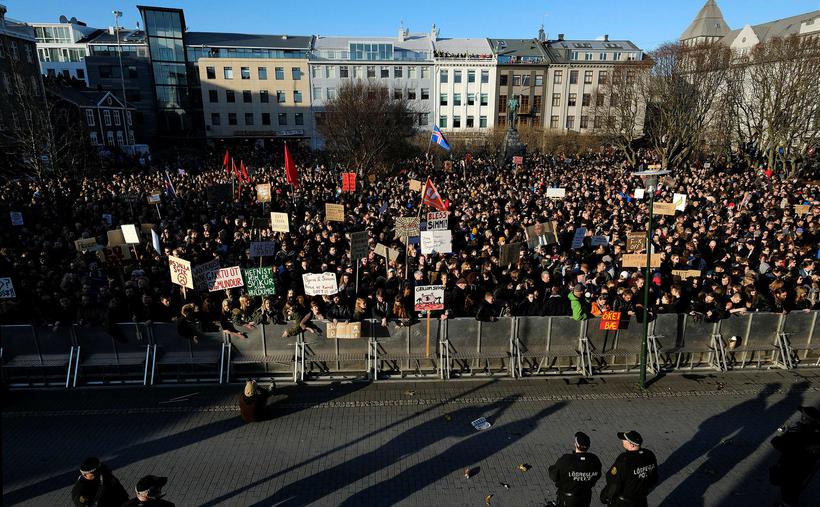 Thousands demonstrated yesterday to remove the government, but the ball now appears to in the court of the PM's coalition partners. Photo: Iceland Monitor/Golli
These include the lifting of capital controls, and reform of the financial system and housing matters.
Crucially, the PM indicated to Benediktsson that if the Independence Party felt unable to support the coalition government, he would dissolve Parliament and call elections "without delay".
PM Gunnlaugsson writes the he is proud of his work in politics and not afraid of letting voters judge him on the strength of such, whether now or later.