Politics and Society
|
Iceland Monitor
|
Mon 4 Apr 2016
|
11.00 GMT
|
Modified at 12.27
Panama Papers whips up Iceland politics into a frenzy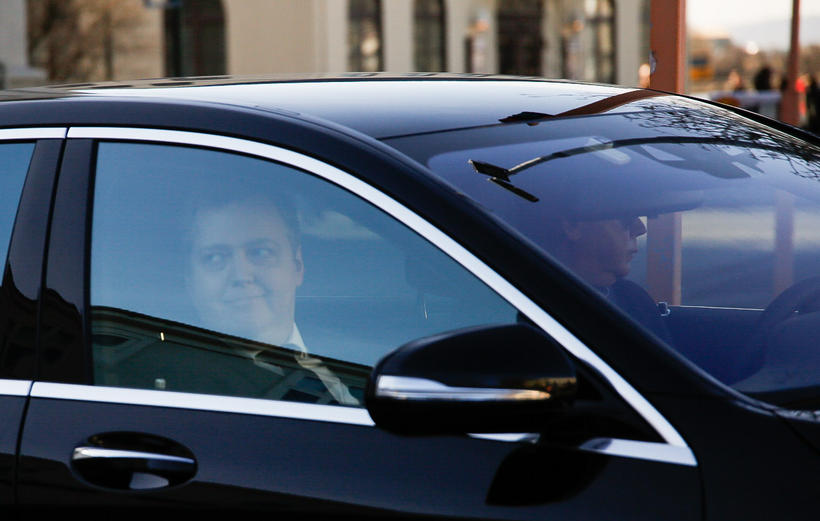 Sigmundur Davíð Gunnlaugsson PM arriving at his party's meeting this morning. Photo: Iceland Monitor/Eggert
Head of Iceland's Pirate Party Birgitta Jónsdóttir has publicly advised the country's Prime Minister to resign today, in the wake of last night's 'Panama Papers' revelations.
Opposition MPs met this morning and unanimously agreed upon a motion of no confidence against the government. The text, which will be distributed today, demands the dissolution of the current parliament and early general elections.
Over 11 million confidential documents from Panama law firm Mossack Fonseca have been leaked. Photo: AFP
"I hope that Sigmundur Davíð [Gunnlaugsson, Prime Minister of Iceland] appreciates the gravity of the situation and does the honourable thing and resigns before today's parliamentary session," Jónsdóttir writes on social media.
In a strongly worded Facebook post, the unofficial leader of Iceland's Pirate Party says the PM has been revealed to be "a charlatan and a liar, in an advanced state of paranoia", referring probably to footage of Gunnlaugsson being grilled by Swedish TV over the affair.
PM Gunnlaugsson is currently in a meeting with his parliamentary party and has stated he will be talking to press "later".
Iceland's President Ólafur Ragnar Grímsson is rushing home from a private trip abroad and is expected back in Iceland tomorrow morning.
While the President's Office has given no official reason for Grímsson's swift return, it is likely that the unrest caused by the 'Panama Papers' revelations is a factor.