Politics and Society
|
Iceland Monitor
|
Mon 4 Apr 2016
|
16.45 GMT
Panama Papers: "This will be quite something"
Police are in riot gear and iron fences are up ahead of an anti-government protest planned for 5pm today in the Icelandic capital of Reykjavik.
Angry voters are already congregating on Austurvöllur square, while inside the adjacent parliament building MPs are discussing the future of the Prime Minister and the government.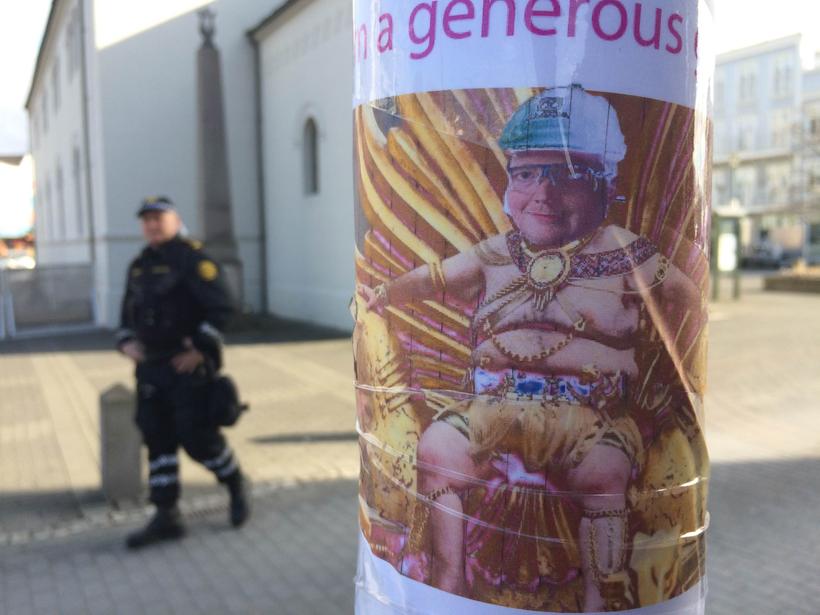 Much anger is directed at the current PM, Sigmundur Davíð Gunnlaugsson. Photo: Iceland Monitor/Kristján Johannessen
The names of the PM and two senior government officials were among those revealed yesterday evening in the 'Panama Papers' leak on the use of financial tax havens around the world.
As well as a large police contingent and numerous early protestors are a good number of foreign journalists.
"This will be quite something," says one of the attending police officers.