News
|
Iceland Monitor
|
Thu 8 Jun 2017
|
18.00 GMT
|
Modified 9 Jun 2017 12.46
Teenage boy in accident at famous Seljalandsfoss waterfall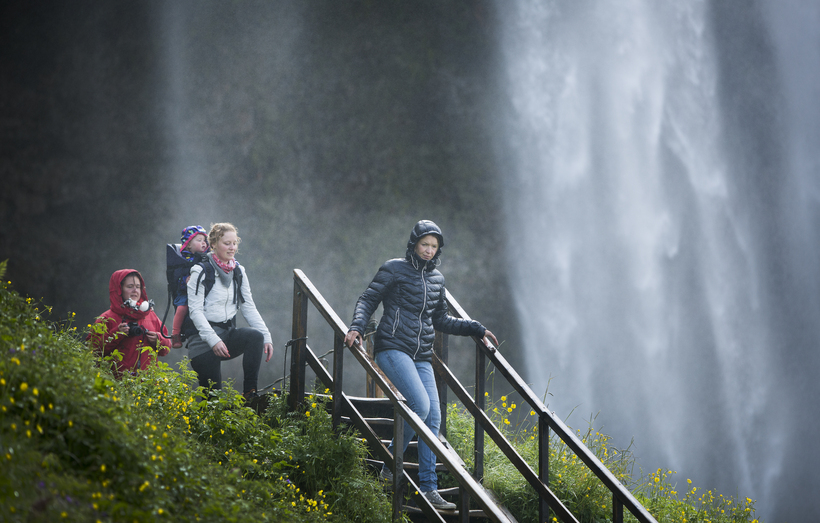 The area at Seljalandsfoss has become very muddy due to the amount of tourists visiting the spot. mbl.is/Rax / Ragnar Axelsson
The rescue teams in Hella, Hvolsvöllur and Eyjafjöll were called out when a 14-year-old boy fell at Seljalandsfoss waterfall in South Iceland.
The boy broke his leg and further information on his injuries is not yet available. The accident occurred in a slope next to the waterfall and it seems that he fell 15 metres. "It's become a dangerous area because of the number of tourists frequenting it. It's become a really muddy pit which means that people can slide and fall."
The boy fell to the right side of the waterfall and he was on the walking path.