News
|
Iceland Monitor
|
Tue 29 Nov 2016
|
17.00 GMT
Iceland's volcanoes and hot springs to power UK homes?
A proposed submarine power cable taking Icelandic green energy to the UK is now one step closer to becoming a reality, after a French asset company agreed to stump up with a major cash contribution.
Global infrastructure investor Merediam has pledge a "multimillion pound" contribution towards the project, according to an article by Sky News this weekend. The total cost of the proposed cable are estimated at £3.5 billion (approx. ISK 790 billion).
MORE: Green Icelandic energy to power UK
The 1,000-mile-long pipeline – known as IceLink – would run from Iceland to Scotland (UK) and could be supplying power to British households by 2022. Geothermal and hydroelectric power from Icelandic volcanoes and hot springs could potential fuel millions of UK homes, the Sky article suggests.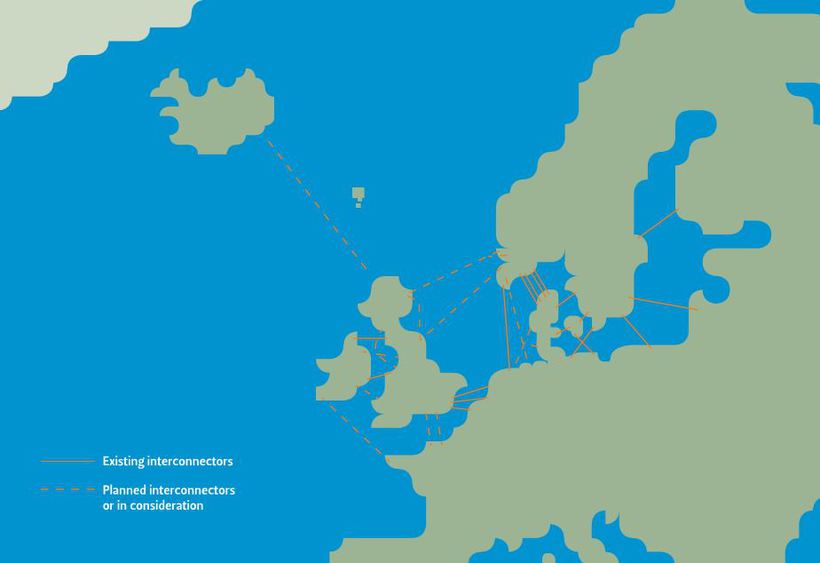 IceLink is on the European Union's list of key energy infrastructure projects. Photo: Screenshot NPC/Landsvirkjun
The project is the brainchild of British financier Edi Truell, who has been working on the project since early 2014. Interest in funding the pipeline has also been expressed by investors in Chinese, Canadian, the Middle East and Singapore.
According to the National Power Company of Iceland, "IceLink will deliver a volume of >5 TWh flexible renewable electricity per annum, enough to power 1.6 million homes. We anticipate that the total cost to the UK consumer will be competitive with other domestic low-carbon alternatives."
The NPC website also sets out a range of potential benefits of the proposed submarine cable, notably in terms of market integration, security of energy supply, and sustainability.