News
|
Iceland Monitor
|
Fri 5 Aug 2016
|
16.18 GMT
Mayor of Reykjavik to take part in Reykjavik Pride Parade
Mayor of Reykjavik Dagur B. Eggertsson will be making his first appearance on an official Pride float at this year's Reykjavik Pride parade tomorrow.
MORE: Mayor of Reykjavik: sex symbol!
"This idea was presented to us by the Reykjavik Pride team and we loved it," Eggertsson told Gay Iceland. "All members of the City council are invited to take part every year, and I think this year there will be about ten of us in total."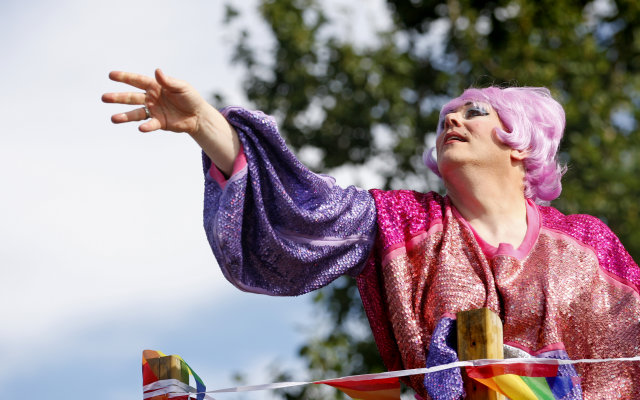 Former Mayor of Reykjavik Jón Gnarr really looking the part. Photo: Iceland Monitor/Eggert Jóhannesson
MORE: Páll Óskar: Iceland's shining Pride Parade star
The Mayor remains tight-lipped about what he intends to wear for the parade but has ruled out full drag, as tried out by his predecessor as Reykjavik Mayor Jón Gnarr.
The Pride Parade begins tomorrow at 2pm.