News
|
Iceland Monitor
|
Mon 11 Jul 2016
|
20.00 GMT
Shunned elves take revenge on Iceland drilling workers
Ground drilling work in the Hegranes region of North Iceland has been hit by one setback after another – and locals suggest that not securing the permission of the 'hidden people' is behind the trouble.
Shortly after worked commenced near the North Iceland fjord of Skagafjörður, the company's drilling machine began to break down in several places, one after another. The difficulties culminated in machine drills bit hitting solid rock at a depth of around four metres, sticking, and breaking.
The workmen were forced to abandon the job and return to Reykjavik for spare parts.
"I have been told that we forgot to ask the elves and the deceased for their permission," says Halldór Gunnlaugsson from the nearby Ríp. Legend tells of many elf and hidden people settlements in the area.
Locals of the area have always maintained that before any such work begins the resident elves should be asked for the permission in silent prayer at the site of the planned work – and many are now convinced that there is a supernatural explanation behind the strange goings-on with the drillers.
"Usually the other world gives it permission quite readily if you ask," says Gunnlaugsson. "If you don't, the hidden people with make themselves heard in one way or another."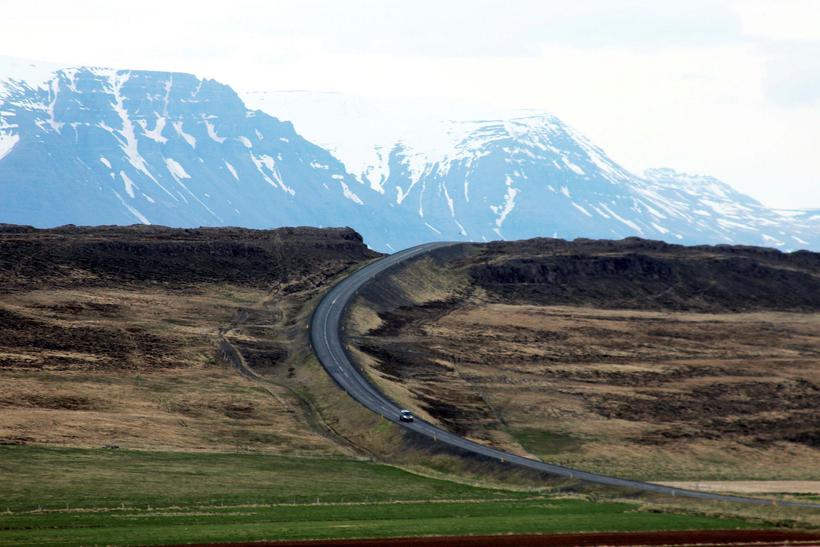 Road-building in the area has not been trouble-free either. Photo: Iceland Monitor/Sigurður Bogi Sævarsson
Another farmer from Ríp, Birgir Þórðarson, thinks the work site could be an ancient cemetery as there was church there for many centuries. "I am not at all surprised by what has been happening," he says.
The workmen have declined to comment on the matter.