News
|
Iceland Monitor
|
Mon 4 Jul 2016
|
20.13 GMT
|
Modified at 20.50
Our boys in blue are back!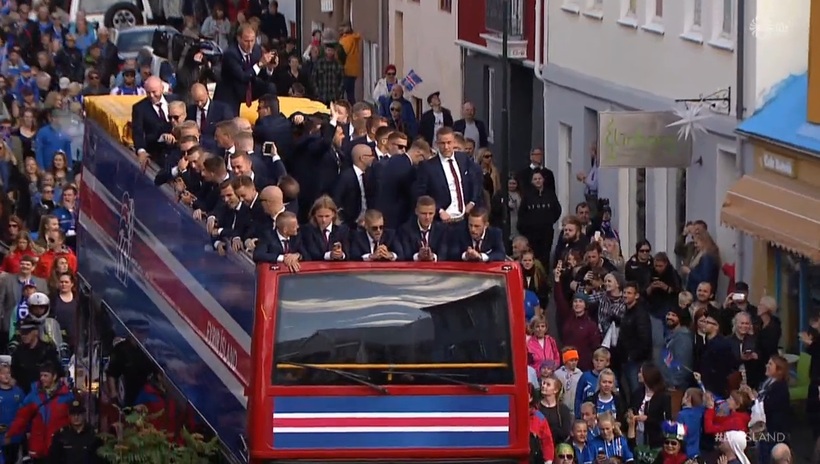 The Icelandic nation is about to burst with pride. Here you can see the national football team arriving in downtown Reykjavik. Screenshot/RÚV
The atmosphere in downtown Reykjavik right now is nothing short of incredible Thousands and thousands of people have gathered to cheer the national football team who just returned from Paris.
It's safe to say that Icelanders are bursting with pride. As the team drove in a coach from Keflavik airport to the city, fans cheered from the side of road all the way to Reykjavik
As the team arrived in an open bus down Skólavörðustígur to the centre of Reykjavik, hordes of fans of all ages cheered them on.
Once at Arnarhóll, the players were introduced one by one and Iceland's Prime Minister made a speech.
The high point was when the massive crowd united in the famous Viking "hú" syncronised chant, a grand finale to an Icelandic fairy tale.
See a video of the final HÚ for Iceland here.
RUV national broadcasting service did a live broadcast of the event, parts of which you can see HERE.