News
|
Iceland Monitor
|
Mon 27 Jun 2016
|
14.30 GMT
|
Modified 2 Aug 2016 11.49
New and old presidents meet in Nice for the match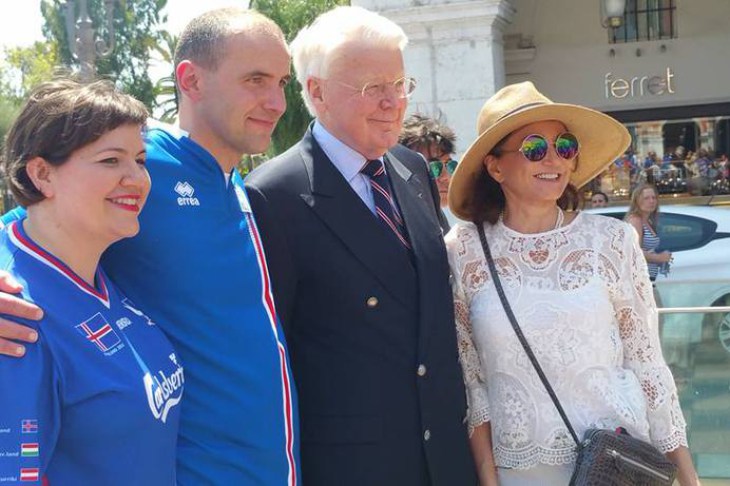 From left to right: Eliza Reid, Guðni Th. Jóhannesson, President Ólafur Ragnar Grímsson and First Lady Dorrit Moussaieff. Iceland Monitor/ Golli
Iceland's newly elected president Guðni Th.Jóhannesson met current president Ólafur Ragnar Grímsson in Nice today at the fanzone in Nice for Iceland's match against England.
Jóhannesson was accompanied by his wife Eliza Reid, both of them wearing the shirts of the Icelandic national team, and Grímsson was accompanied by his wife Dorrit Moussaieff, with Grímsson sporting a tie in the colours of the Icelandic flag and Moussaieff wearing a cream lace dress and sunhat.
Jóhannesson and Grímsson met in Nice by chance and took the time to chat for a while.