News
|
Iceland Monitor
|
Thu 16 Jun 2016
|
13.10 GMT
|
Modified at 13.44
Tomorrow is Iceland's national day!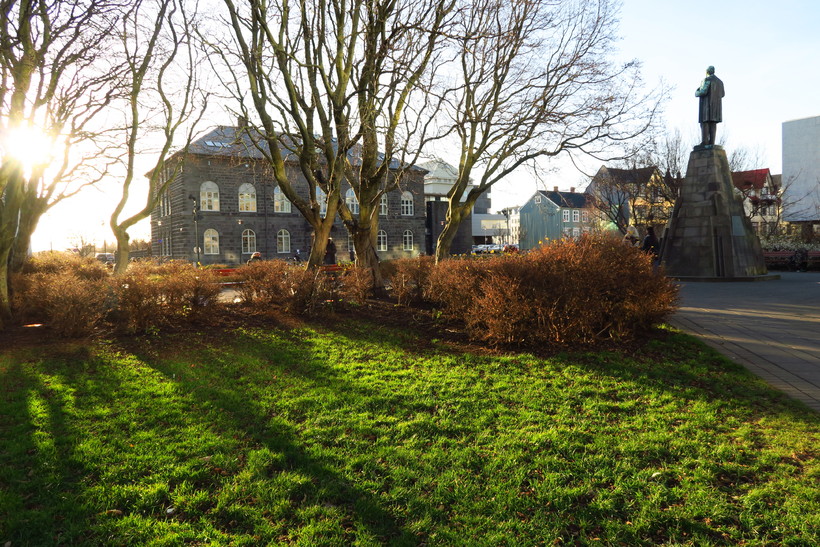 There is a statue of Jón Sigurðsson on Austurvöllur square in central Reykjavik. Photo: Iceland Monitor/Ómar Óskarsson
Next Wednesday, 17 June, is Iceland's national day. Most of us will be off work for the day and the bunting will be out. But what is the story behind what the Icelanders simply call 'the seventeenth of June'?
The date itself is the birth date of the Jón Sigurðsson, the leader of the 19th-century Icelandic independence movement. He was born on 17 June 1811 in the West Fjords.
After studying in Denmark, he served as an Icelandic MP and led his countrymen in their resistance to Danish rule. Five years before his death in 1879, Iceland secured a limited constitution from Denmark giving it autonomy in internal affairs.
You can read all about the life and work of Jón Sigurðsson here.
A national day of remembrance was first held on 17 June in 1911. The day was chosen as the day on which the newly independent Icelandic republic was founded in 1944 and since then it has been the Icelandic national day and a public holiday.
National day celebrations will be taking place all over Iceland and you can see an overview of planned events on Iceland Monitor here.
In the meantime, you can practice singing along to a couple of songs you might hear belted out during tomorrow's celebrations: