News
|
Iceland Monitor
|
Fri 10 Jun 2016
|
13.01 GMT
|
Modified at 14.08
Revolutionary new CO2 binding technique developed in Iceland
"The world now has a new weapon in the fight against climate change," it has been announced, thanks to a revolutionary new technique developed in Iceland to lock away carbon dioxide.
Since 2007, American and Icelandic researchers have been working on the CarbFix project at the Hellisheiði geothermal power station in South Iceland. Funders of the project include Reykjavik Energy, the European Union and the US government.
An article appearing today in Science magazine details the discovery of a technique of binding carbon dioxide gas as a mineral in local basalt rock in a fraction of the time previously thought necessary for the process.
Carbon dioxide gas emitted from the power station is injected into water – not unlike the process used to make fizzy drinks. The water is then pumped deep down into basaltic rocks.
The carbon dioxide reacts with the basaltic rock much more quickly when in water, greatly reducing the risk of it escaping up through the rock and into the atmosphere before it has time to react and form mineral deposits bound into the rock.
The results have shown the technique to be much quicker and cheaper than others currently available. 95% of CO2 can be 'fixed' in this way in just two years – rather than centuries or millennia, as previously thought – and at a cost of just ISK 3,500 (approx. €25) per tonne.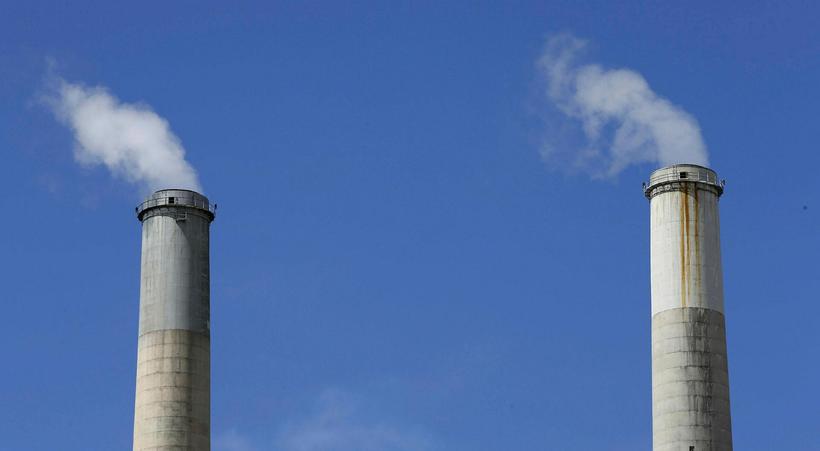 Carbon dioxide is the primary greenhouse gas thought to be responsible for man-made climate change. Photo: AFP
"We injected the carbon dioxide into water, which was then pumped into the ground," explains CarbFix project manager Dr Edda Sif Pind Aradóttir.
"When the water comes into contact with young, reactive basalt, the rock gives off substances such as calcium, magnesium and iron. These substances bond with the carbon dioxides to form, among other things, carbonate minerals."
"These new findings show that the world now has a new weapon in the fight against climate change," she concludes.
Basaltic bedrock susceptive of CO2 injections are widely found on the planet, according to the Reykjavik Energy website, meaning this new technique could have worldwide application.