News
|
Iceland Monitor
|
Thu 31 Mar 2016
|
20.00 GMT
|
Modified 2 May 2016 14.52
New design for Iceland data centre skyscraper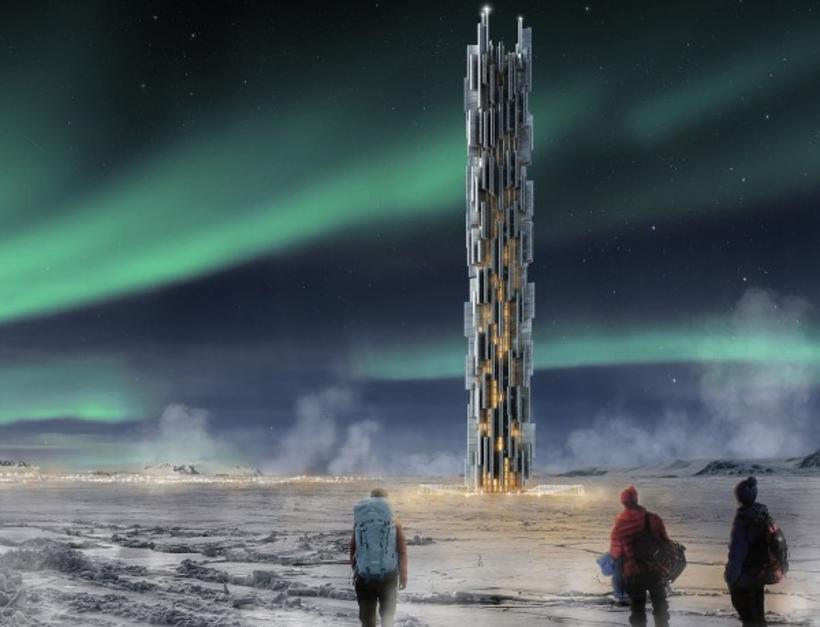 It may look like an alien craft from some science-fiction movie, but it is in fact a design for a new skyscraper data tower that architects would like to see erected in Iceland.
The design, by Italian architects Valeria Mercuri and Marco Merletti, has worn third prize in the 2016 Skyscraper Competition run by architecture and design journal eVolo.
The data centre to be housed in the futuristic-looking structure would host "different servers used by many types of companies" and be "used to store and process all the information we generate every day".
Iceland is the ideal location for such data centres, as they require a good geographical location and consume large amounts of electrical energy.
Since Iceland lies between the US and Europe, companies could use a data centre located in Iceland to run web services in both continents from a single place.
Iceland's renewable energy could also power an energy-hungry data centre cleanly and possibly at a lower cost.
Finally, Iceland's cold temperatures could naturally cool the servers thereby "avoiding the costs of a traditional cooling system".
"The tower is conceived as a giant 3D motherboard with a cylindrical shape," write the architects, adding that a useful by-product of the operations could be that "the warm air released by the server could be also used to heat the houses in the surrounding neighbourhood".