News
|
Iceland Monitor
|
Wed 9 Mar 2016
|
12.30 GMT
|
Modified 3 May 2016 16.13
Reykjavik's new trendy food market taking shape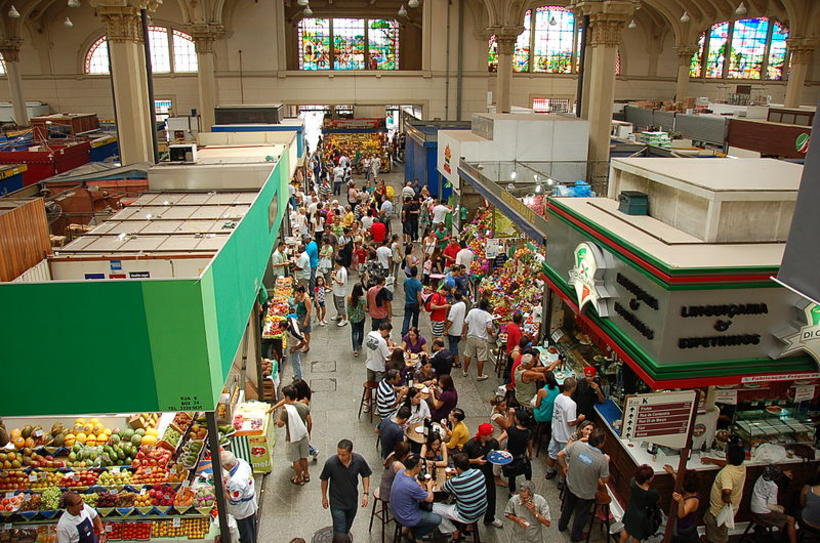 People shopping and munching at a food Market in São Paulo, Brazil. A vision of things to come for Reykjavik? Photo: Wikipedia/Felix Tansil
The new 'Food Hall' to be located inside what is now Reykjavik's Hlemmur is set to be Iceland's answer to Tor­vehaller­ne in Copenhagen or Got­ham West Mar­ket in New York, according to organisers.
The 'Food Hall' should be open by autumn this year.
Applications are now open for stalls at the trendy new food market, which will feature a combination of goods for purchase and on-site munching, with seating for up to eighty people and open seven days a week.
It will also be possible to offer outdoor market facilities for specific occasions, such as the farmers' harvest in autumn.
Stall leases will be given for 1-3 years and rates will be comparable to those of other small eateries in the central Reykjavik area.
Related articles: