News
|
Iceland Monitor
|
Wed 10 Feb 2016
|
16.30 GMT
|
Modified 26 Apr 2016 15.56
Reynisfjara beach death: The wave hit the basalt columns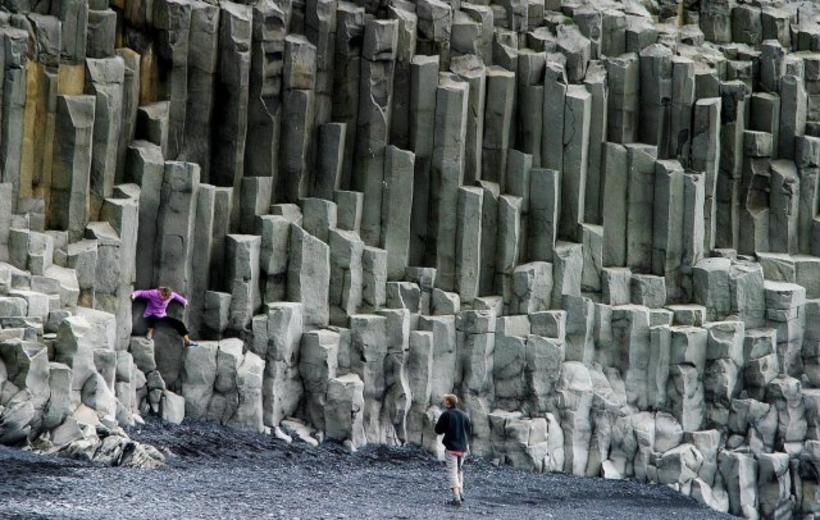 The man, who was travelling in Iceland with his wife was standing in these basalt columns on the shore when the wave hit. (The photo is otherwise not connected with the incident.) Mbl.is/ Rax
Further investigation into today's tragedy at Iceland's Reynisfjara beach has revealed that the man who drowned was climbing in the basalt columns on the shore when a wave hit him and dragged him down into the ocean.
Weather conditions were very good, with calm seas, bright skies and hardly any winds.
Bryn­dís Fann­ey Sveins­dótt­ir a member of the Vík rescue team says that security measures have been a heated topic in the town of Vík. She says that there's one rope at the beach and more are to be added, although this would not have saved the man this morning as noone was able to reach him. "In my opinion we need a park ranger down on the beach. It's more important to have one there instead of on the highlands guarding the moss. I'm a conservationist but I value human life more," she says speaking to mbl.is.
"A ranger has to be needed in an area visited by hundreds of people every day." She adds that the ocean had been calm this morning, calmer than it had been all winter. The tourist was not in a restricted area as none of the area is closed off. "But of course it's a dangerous place, the ocean is dangerous. "
Related stories: