News
|
Iceland Monitor
|
Tue 19 Jan 2016
|
16.30 GMT
|
Modified 25 Apr 2016 12.46
Syrian refugees arrive today: children excited to see their new home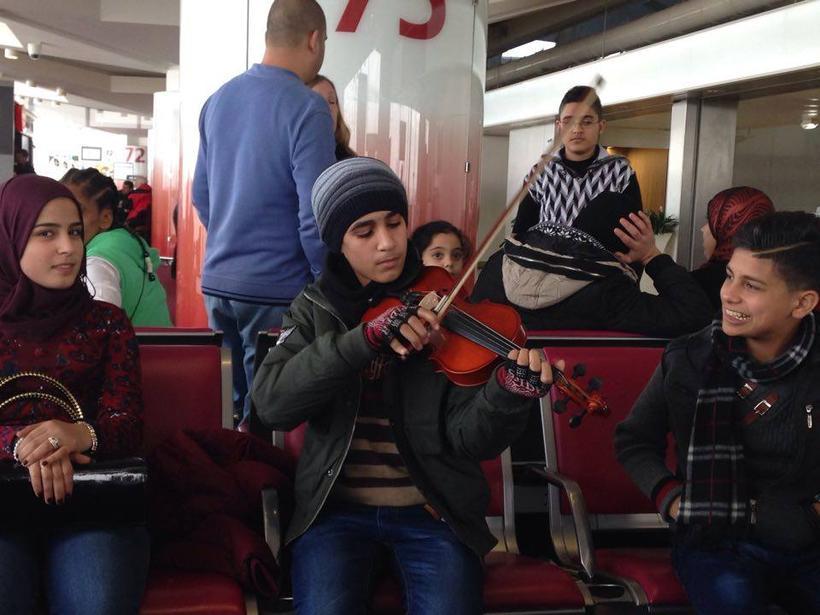 Staff at the Icelandic Ministry for Foreign Affairs greeted the group of Syrian refugees who arrived from Beirut to Paris Charles de Gaulle this morning to get a connecting flight to Iceland. The group were given snacks for their journey and all the children received books and colouring books for their journey towards their new home.
The accompanying photographs show the children colouring and one teenage boy playing his violin during the airport wait.
We will be reporting more about their arrival in Iceland tomorrow.