News
|
Iceland Monitor
|
Sun 3 Jan 2016
|
16.33 GMT
|
Modified 13 Apr 2016 13.13
Brazil drug bust: Cocaine worth 560 million ISK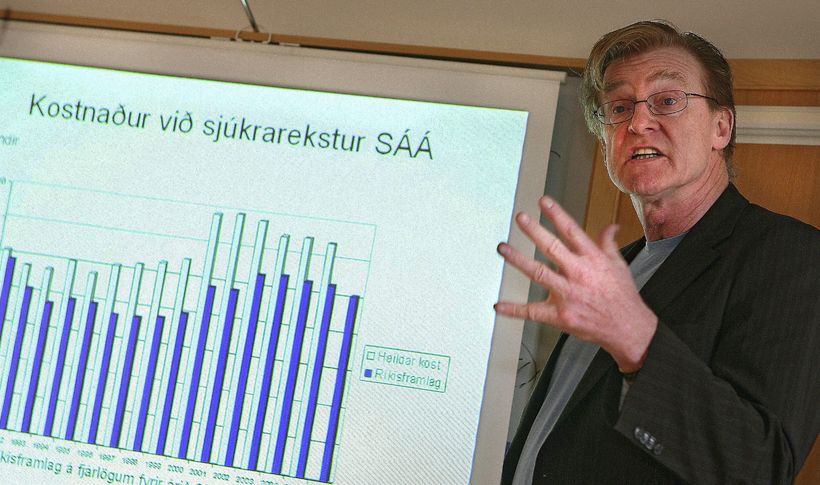 Cocaine is a common form of repayment for drug addicts with outstanding drug debts in Iceland says head of SÁÁ, Þórarinn Tyrfingsson. Mbl.is/ Árni Sæberg
According to Þórarinn Tyrfingsson at SÁÁ, the addiction treatment centre in Iceland, the four kilos of cocaine which
two Icelanders got arrested for smuggling
in Brazil could be worth 560 million ISK. He adds that there's great demand for cocaine on the black market in Iceland.
Speaking to Morgunblaðið he says that Brazil is a common country to smuggle cocaine to Iceland from and is generally smuggled from there to Portugal or Spain.
Cocaine is a common means for young addicts to repay their drug debts in Iceland, he adds.
The young Icelandic couple busted for smuggling the substance has been a focus of Brazilian media over the last few days. They say that the drugs were reported to police by staff at the hotel in which the couple were staying.
The couple now have a Brazilian lawyer who has lived in Iceland for ten years, Miriam Guerra D.Másson. She says to mbl.is that the couple may receive a longer sentence because they were two to collaborate on the crime and could receive a sentence of 5 to 10 years. She adds that Brazilian prisons are amongst the worst in the world, with many prisoners sharing the same cell. "Prisoners have to take turns to sleep because of the lack of room and can only take cold showers."